Estimating Process
After a disaster, or damage (water, fire, mold, etc.) the one thing that becomes every homeowner's biggest concern is getting the right insurance claim to get the restoration work done completely.  And the people who can be your best help in this regard is a professional restoration contractor. That is because they have the knowledge, experience, and tools to produce and/or assist in getting the most accurate result. 
Restoration Renegades is a network of restoration contractors who provide all kinds of restoration services including insurance claim assistance in the estimation process. Equipped with field-proven gear and a wealth of experience, our renegades are ready to take on any installation, repair, replacement, or cleanup challenges that you may have for us. Our goal is to get your normal life back on track and for that, we're up for it 24 hours a day, 365 days a year.
Search for, and find, your preferred company now, based on zip code or "select service." Through Restoration Renegades, you will find the right company for you!
Challenges with the Estimating Process
Although estimation is a usual step of any restoration project, homeowners tend to worry about this a lot. This is because:
First of all, getting the desired insurance claim relies heavily on this, or else you might have to pay big bills.
Second, many homeowners struggle to cope up with insurance claim filing and other obligatory procedures due to a lack of knowledge and experience.
Third, insurance adjusters are most of the time not from restoration background. As a result, they might not be able to give the right estimate judgments.
Fourth, insurance companies are almost always looking for a scope to lower the value to stay profitable.
Find Your Local "Restoration Renegades" Today
How Restoration Contractors Can Help with the Estimating Process
Given the scenario above. A professional restoration company can be a perfect bridging gap between the two; that is the homeowner and the insurance company. Restoration Renegades contractors can help you in many ways:
Use high-tech software for the restoration estimation process.
The client can negotiate with insurance adjusters.
Create accurate, detailed, and professional-looking estimates quickly.
Access the most up-to-date and reliable local pricing research.
Sketch complicated structures effortlessly from readily-available geospatial aerial data.
Organize and manage your projects, documents, and images.
Calculate depreciation, waste, time, and materials on every project.
Overcome language barriers in preparing estimates.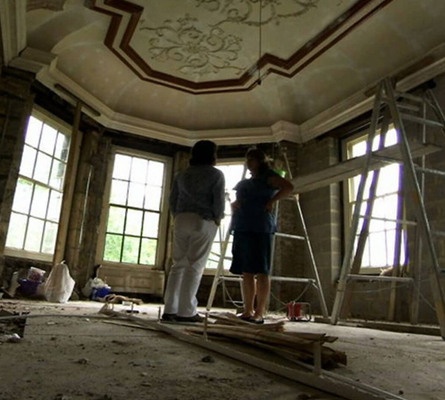 What is Xactimate?
Xactimate® is a software system for estimating the cost of repairs and reconstruction for residential and commercial structures. It is the industry's most powerful and comprehensive solution for property claims estimation and the number one choice for restoration professionals for its accuracy and flexibility throughout all stages of the repair process. 
Our restoration contractors' crews are well expertise in using this and other such latest tools to give you accurate estimates.
Estimation & Insurance Claim Assistance That You Can Get From Our Contractors
Our contractors can bill and work directly with most insurance companies to file your claim for their restoration services while they are on-site for completing the job.
Insurance claim estimation assistance for all kinds of water damages: 
They can verify with your insurance company the repairs, replacements, and upgrades covered by your insurance.
They can also work with you to offer the best pricing on code and improvement upgrades not covered by insurance.
Provide service for both residential and commercial properties. 
It's YOUR property, it's YOUR insurance policy, and it's YOUR responsibility to protect yourself. That is why Restoration Renegades contractors offer the best support through an accurate estimating process and other assistance to get you the best deal! 
For every restoration need that you may have, trust in the experience of the Restoration Renegades network to do the job right. Search for, and find, your preferred company now, based on zip code or "select service." Through Restoration Renegades, you will find the right company for you!
To learn more about our service contact us at 817-203-2575 or contact us online.