Mold Cleanup Services
Mold. Anyone who owns a home or a company might be terrified by that four-letter phrase. At the most basic level, it's just simply disgusting, but at the worst, it might put your health at risk. A minor leak beneath a sink or water heater might lead to mold growth. Did you know that mold may grow in a matter of 72 hours in standing water? That was quick. Make sure you don't overreact if you suspect you have mold in your home. It might be a very limited region, but it is possible. Hiring a professional is the most effective option.
Restoration Renegades has the most efficient professionals in your area who can provide you with the best mold cleanup and other mold remediation services. Click here to find your local contractor. You can also call us at 817-203-2575 to learn more about our services.
Find Your Local "Restoration Renegades" Today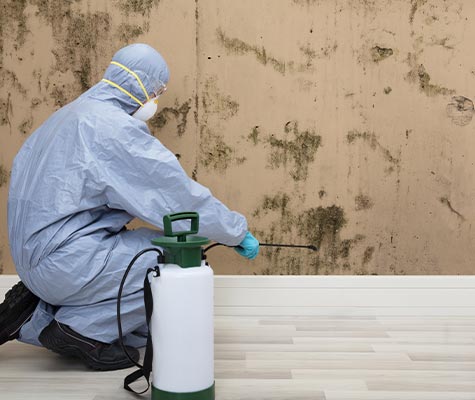 Can Your Home's Mold Kill You?
Mold in your house won't kill you or make you unwell unless you have a preexisting medical problem. However, getting the issue under control is still extremely crucial because mold effects on health and can be very dangerous.
Mold may form within walls where a pipe has condensation, which is a common source of persistent moisture. In the absence of obvious signs, how can you know whether or not you have a mold problem in your home? It is important that you call us as soon as possible if anybody in your home is feeling awful, has cold-like symptoms, itchy eyes, or has respiratory concerns. The contractors of Restoration Renegades are extremely trained to provide mold cleanup services.
Get The Most Efficient Mold Cleanup Services in Your Locality
Restoration Renegades is a network of restoration contractors who are experts in disaster restoration services. Our contractors are highly trained and certified. So you can keep faith in them if you need mold cleanup services. Find your local contractors now.