HVAC Mold Remediation | Restoration Renegades
Restoration Renegades and its network of contractors provide thorough inspection and remediation for HVAC mold for residential or commercial properties in your local area. If you see or suspect mold growth in your HVAC system, contact us immediately to have your home inspected by our experienced professionals. They will identify the source of your HVAC mold, assess any damage, and then test or inspect for necessary HVAC mold remediation.
Dust, dirt, debris, organic material and moisture can build up in air ducts over time, especially unsealed ones. Condensation or humidity in your ductwork, as well as dust or other organic buildup, can combine to feed mold growth.
Restoration Renegades is your connection to a nationwide network of skilled, certified HVAC mold cleanup and remediation specialists at affordable rates. We are available 24/7 in your local area. Call us at 817-203-2575 or contact us online to learn more and arrange a consultation. Ask us about our free, no-obligation estimates.
We Help Protect Against Mold Health Hazards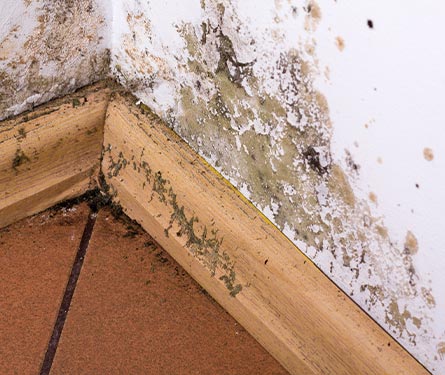 The answer is yes. Apart from damaging your property, mold can be very hazardous for asthma or lung patients. Mold releases thousands of tiny airborne mold spores that can be inhaled. Moldy HVAC systems only re-circulate the same contaminated air repeatedly. Allergic reactions, breathing difficulties, aggravating lung diseases, and more can result. Restoration Renegades and our network of contractors can help restore your indoor air quality and end any suffering from mold growth.
Other potential mold health hazards include:
Eye irritation
Fever
Skin rash
Throat irritation
Breathing difficulties or wheezing
Coughing
Nausea
Trust Restoration Renegades For HVAC Mold Remediation
Restoration Renegades is the widest network of professional HVAC mold decontamination and mold remediation providers nationwide. Our contractors are background-checked, insured, and licensed to provide superior mold remediation. We're happy to connect you to a provider in your local area. Our certified teams identify mold sources, safely remove them, and prevent future mold growth. Call us today at 817-203-2575 or contact us online to learn more and arrange a consultation in your local area.
Find Your Local "Restoration Renegades" Today