HVAC Mold Remediation
Many homeowners in the US complain about mold in their HVAC system and air ducts. Molds feed on organic material & moisture to grow, and the form of moisture present in your HVAC is condensation.
Many dirt, dust, and organic particles, as well as debris, may get inside your air ducts over time. On warmer days, when there's a lot of humidity in the air, the chances of mold infesting your HVAC system are high. However, the specialists at Restoration Renegades have the knowledge, equipment, and expertise to handle mold infestation no matter how big or small. We utilize state-of-the-art equipment to detect even invisible mold growth and successfully remove it from your HVAC system, air ducts, and the entire building.
Restoration Renegades is the largest network of professional contractors all over the country who are available 24/7 to help your property recover from mold damages. Give us a call today at 817-203-2575 to request a free estimate in your local area.
Mold Impacts on Your Property & Family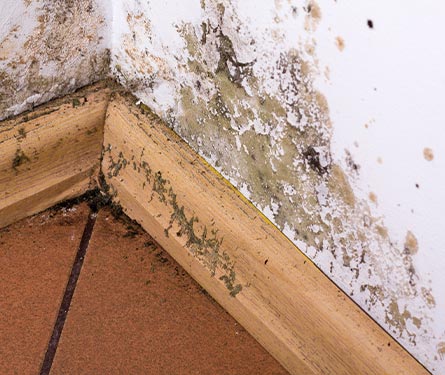 Did you know? Mold takes only 24-48 hours to grow and even less time to spread when in contact with any kind of moisture! It releases thousands of tiny mold spores in the air. If moisture is present wherever these spores land, mold will start to grow from there as well. Since HVAC systems circulate air across the home, the same moldy air will be distributed, affecting the health & condition of your family, indoor air, and property.
Furthermore, molds can set off allergic reactions for many people and may also complicate the situation of patients who have breathing difficulties. More issues related to being exposed to moldy conditions include:
High fever
Rash
Throat irritation
Skin irritation
Sore Eyes
Allergic Reactions
Wheezing
Remove Mold Affordably With Restoration Renegades
Restoration Renegades are the nation's most qualified, & effective mold remediation contractors. We are available 24/7 to help you with your HVAC system's mold condition at affordable prices. No matter where you live in the US, you will find a Restoration Renegade near you!
Call the mold remediation experts NOW at 817-203-2575 or click here to request a free estimate!
Find Your Local "Restoration Renegades" Today