Garage Fire Damage Restoration in Your Local Area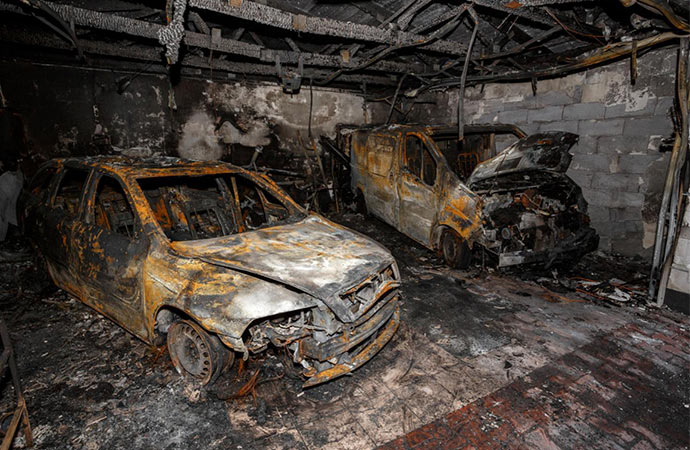 One of the most terrifying things that can happen to a homeowner is a fire. That's because it has the potential to burn everything to ash, causing irrevocable harm and putting lives in danger. It's no surprise, then, that we take several precautions, such as installing the most up-to-date smoke, fire detector, and other fire alarm systems. But have you ever thought of your garage?
Because your garage is connected to your house in some way, it's necessary to take fire safety precautions there as well. However, if you do find yourself in this unpleasant scenario, consult a licensed professional repair contractor to minimize damage and obtain the best insurance claim deal possible. Restoration Renegades is the platform to count on for getting fire damage restoration services. We connect you with superior restoration companies and help bring their highly-trained technicians and services to you.
Let Restoration Renegades' local contractors provide fire damage restoration solutions to you by simply clicking here. Call us at 817-203-2575 for further information.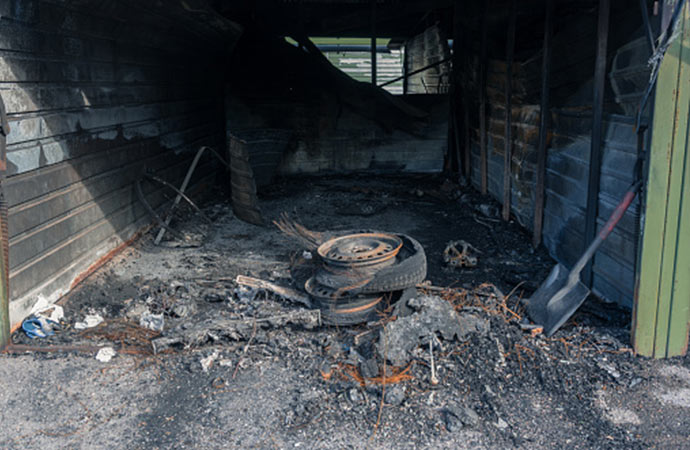 Common Causes of Garage Fires
Electrical Problems: Old defective electrical circuits or overloaded outlets could be to blame.
Maintenance: Our belongings begin to increase over time, and the garage is frequently where they end up, allowing the fire to spread.
Lack of Fire Detectors: Garage fires can also be caused by the absence of fire detectors in the garage, which can detect early indicators of fire, smoke, and odor, among other things.
Carelessness: Due to the lack of need to spend much time in the garage or the fact that it is not a popular hangout location for visitors, it is frequently left filthy, unregulated, and unsupervised, posing a fire threat.
Flammable Liquids: If not handled properly, flammables in your garage, such as oils, gasoline, and cleaning solutions, can be quite dangerous.
Find Your Local "Restoration Renegades" Today
Rely on Restoration Renegades for Garage Fire Restoration in Your Local Area
Whenever you need our help, count on us nationwide for garage fire damage restoration, or any other fire damage issue that requires a local restoration contractor in your area. Call us at 817-203-2575 or visit us online.