Ceiling Water Damage Restoration
Ceiling water damage can be a frustrating and overwhelming experience, but with the right help, it can be quickly and effectively addressed. Restoration Renegades has connections with industry-leading restoration companies who can assist you in finding the right solution for your ceiling water damage problem.
Regardless of the source, it is important to address ceiling water damage promptly to minimize further damage like structural damage to your property. The longer you wait, the more extensive the damage can become, leading to costly repairs.
The restoration contractors connected through Restoration Renegades have the expertise and resources to assess the damage, extract any standing water, and repair the affected areas. Call us at 817-203-2575 to find the best suitable contractor to solve the ceiling water damage issue.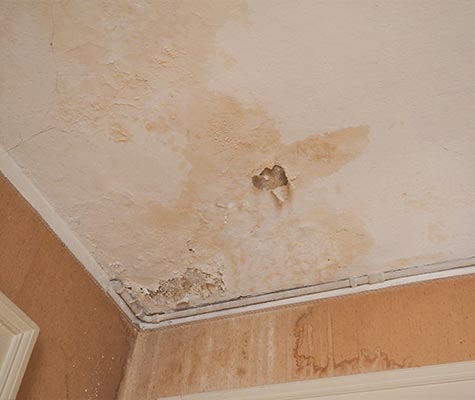 Why Water Damage Requires Prompt Action?
Water damage requires prompt action for several reasons:
Health hazards: Standing water can provide a breeding ground for bacteria, viruses, and other harmful microorganisms, leading to health issues.
Increased cost: The longer water damage is left unaddressed, the more extensive the repairs will become, leading to higher costs and longer downtime.
Further damage: Water damage can lead to additional problems, such as warping, cracking, or staining of walls and ceilings, making it more difficult and costly to restore the property.
Find Your Local "Restoration Renegades" Today
Say Goodbye to Ceiling Water Damage - Contact Us for a Fresh Start!
Water damage to your ceiling can be caused by various factors, such as leaks from the roof, burst pipes, or flooding. Our contractors can help you to restore & prevent future damage by identifying and addressing the root cause of the problem. Don't wait to address your ceiling water damage. Contact Restoration Renegades today at 817-203-2575 or click here to find a suitable experienced restoration contractors.