Restoration Equipment | Restoration Renegades
Water damage can destroy our homes and give us stressful and traumatic experiences in life. Excess water can damage the floor, wall, furniture, upholstery, rug, or carpet, and more to that mold & mildew should be obvious after water damage. During this dire situation, you need a certified, experienced, and professional who has the correct restoration equipment to save you from this. High-quality restoration equipment is essential to restore our property to its pre-damage condition. The expert contractors of Restoration Renegades can provide you with the expertise and up-to-date equipment to perform better restoration tasks.
Using your zip code you can easily find the pro restoration company that is serving your area immediately. Restoration Renegades finds the perfect restoration company as per your requirement! You can also call us at 817-203-2575.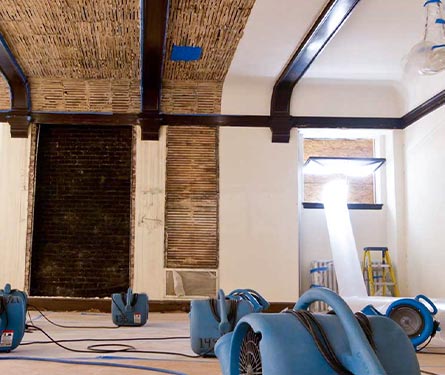 Dependable Restoration Equipment at Your Door
At Restoration Renegades, our contractors have specialized equipment such as:
Water extraction machinery: Contractors use this equipment to remove all the contaminated standing water in your home or place of business.
Dehumidifiers: Water damage causes damp air to be created. Dehumidifiers are devices that remove moisture from the air which actually helps the drying process.
Moisture checker: Walls and floors that are damp encourage the formation of mold. Moisture detectors are able to find out the spots of moisture inside the walls that require extensive drying.
Air movers: While removing the water that is embedded in the materials, air movers capture the water molecules that are in the air.
Get Your Local Restoration Renegades
Restoration Renegades is a network of restoration contractors who excel at providing services related to catastrophe restoration, including water damage, fire damage, mold remediation, reconstruction, and a variety of other services. So use your Zip Code to search for the best restoration company that will suit you the most.
Find Your Local "Restoration Renegades" Today