Frozen Pipe Prevention by Restoration Renegades
Restoration Renegades recommends regular frozen pipe prevention check-ups and maintenance at your residential and commercial properties. Our experts can advise immediate and sustainable strategies for frozen pipe prevention at your home or business.
Immediate Strategies to Prevent Frozen Pipes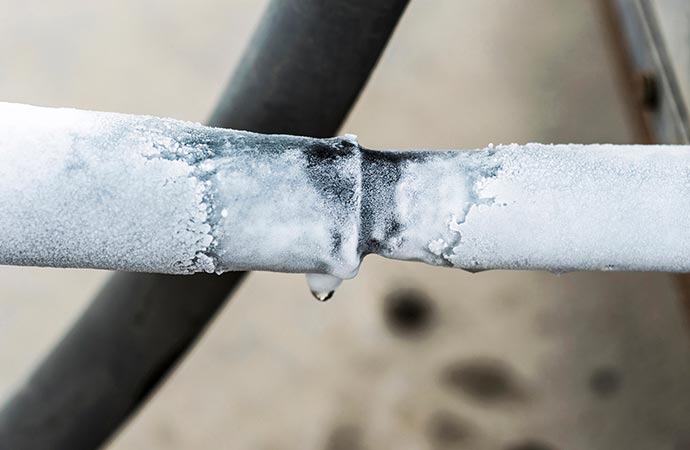 Before extreme weather strikes, here are some measures you can take in order to prevent water damage:
Open kitchen and bathroom cabinets: allow warm air to circulate around water pipes.
Open taps throughout house/office: allow water to drip to keep water pipes from freezing.
Turn water off: drain water supply lines.
Keep thermostat at 55 degrees: while away in the winter.
Proof of due diligence and regular maintenance of your property in a reasonable manner, make your homeowners insurance carrier more apt to pay your water damage claim. Contact Restoration Renegades for any of your pipe leak repairs, or water damage and plumbing overflow services. We will dispatch our professional technicians to your home or business.
Find Your Local "Restoration Renegades" Today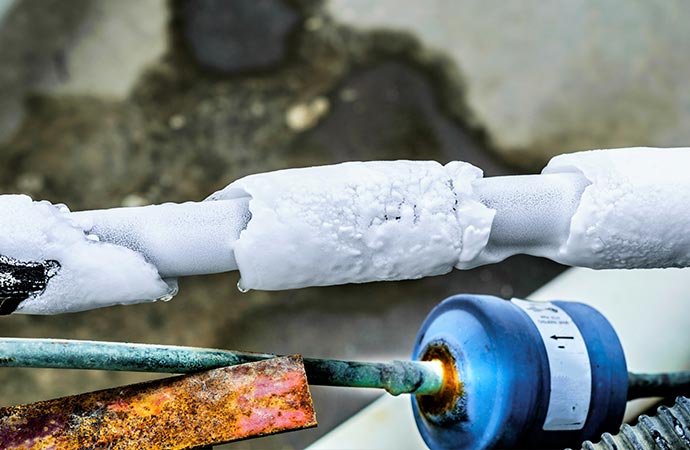 Sustainable Strategies to Prevent Frozen Pipes
Sustainable, long-term strategies to prevent pipes from freezing and bursting, will reduce the likelihood of major damage. These strategies include year-round maintenance and winterizing. This will help your home or business property prevent water damage. You can prevent pipes from bursting by checking them on a regular basis. Pipes that are more likely to freeze and burst include those in the main sewer line, exterior walls, attic, basement, crawl space and garage pipes.
Pipe maintenance: Check your water supply system regularly for possible leaks, cracks and regular wear and tear. Winterize and insulate water pipes to minimize the likelihood of water damage from frozen and burst pipes.
Home maintenance: Seal or caulk air leaks and water leaks to prevent pipes from freezing and bursting. Add insulation to your attic, basement or crawl space to shield and provide consistent room temps.
Trust Restoration Renegades For Frozen Pipe Bursts or Prevention
Restoration Renegades is a network of contractors who specialize in disaster restoration services such as water or storm damage, fire damage, mold remediation, reconstruction, insurance claims, and more.
We work with the following home improvement network partners:
Foundation Repair Pros: This network helps homeowners connect with foundation repair contractors.
Rug Rangers: Many restoration companies offer carpet cleaning and rug cleaning services and Rug Rangers helps homeowners find the best.
Basement Pros: This network focuses on basement waterproofing, basement finishing and crawl space repair contractors.
Our teams of professionals are here to help homeowners and business owners understand all the options and restore the pieces back together, as fast as possible. Call us today at 817-203-2575 or contact us to learn more and arrange a consultation.