Contents Pack-Out Service in Your Local Area
Moving specific belongings to a separate location for restoration is faster, safer, and more cost-effective when your property is destroyed by water, fire, or smoke. This step is easy to ignore, but it is one of the most important. Because the sentimental importance of personal belongings is the most essential stage of the restoration process.
At Restoration Renegades, we provide you with Professional Contents Pack-Out & Storage services that are more than just an extra restoration step during a disaster, clean-up, or other emergency situations. Ask about our contractors' free inspections, and let Restoration Renegades' local contractors provide fire damage solutions. Our fire damage service includes hail damage, wind damage, roof damage from storms, etc. Call us at 817-203-2575 for further information.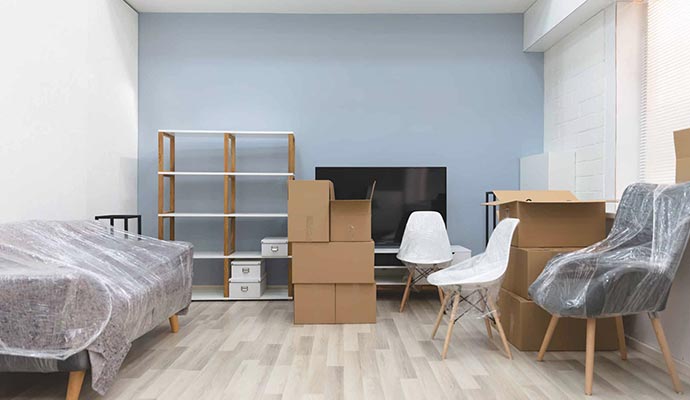 Why Hire Professionals for Contents Pack-Out?
Fixing your floors, ceilings, walls, plumbing, and other areas after a fire disaster increase your anxiety level. Saving as many of your personal belongings and memories as possible becomes a top concern in such situations. The majority of personal belongings can be recovered, repaired, and kept. Our contents packing services include insured storage in a secure, climate-controlled environment. All of your belongings are kept together and carefully tracked.
As a professional, we remove the stress and concern of dealing with damaged and undamaged furniture and other items. Our pack-out services not only pave the way for building restoration activities but also remove furniture and other personal belongings from a damp and/or contaminated environment for thorough cleaning and repair at our facilities. Your items are treated with the same attention and care that we would offer our own family heirlooms.
Find Your Local "Restoration Renegades" Today
Why Choose Restoration Renegades?
Restoration is our specialty
24/7 emergency service available
Give us a call at 817-203-2575 or visit us online to reach us!