Improve Indoor Air Quality After Fire
If the air we breathe in gets contaminated then it can pose severe health threats. Even after a fire is put out, the smoke residue still floats in the air. Also, mold spores can be present in the water used to put the fire water. This needs to be addressed properly and only an expert professional can do that.
Restoration Renegades is associated with a large number of restoration service providers. They provide prompt service and consisted of skilled technicians. They work to remove harmful contaminants to improve indoor air quality. Moreover, any kind of fire damage restoration is their expertise. Dial 817-203-2575 and get in touch with our customer agent.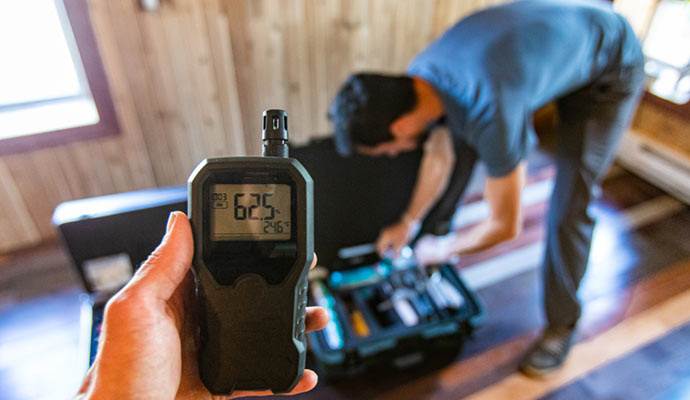 A Modern Approach to Improve Indoor Air Quality
Improving indoor quality is a must after a fire incident. But without experienced professionals' help, it cannot be fully attained. Restoration Renegades listed contractors work with modern techniques and tools to ensure healthy air quality. Furthermore, they follow the detailed approach mentioned below:
Detail Inspection: Their fire damage restoration starts with thoroughly inspecting and assessing the incident scene.
Odor Cleaning: Next they work to remove the lingering odor from the surfaces and air.
Thorough Cleaning: This step involves cleaning the standby water and also the upholstery, carpet, and duct.
Water Damage Restoration: They also work with the water damage issues that happened due to the fire.
Reduce Humidity: This step follows to maintain indoor humidity levels below 50% to prevent mold growth and enhance air quality.
Find Your Local "Restoration Renegades" Today
For Fire Damage Help, Contact Restoration Renegades
It's been years since Restoration Renegades started providing restoration specialists. Since then there have been no complaints. To keep up with the clients' beliefs, we always assist ourselves only with the best restoration companies. So, you can put your trust to have satisfactory yet budget-friendly fire damage restoration or other restoration services.
Call 817-203-2575 to know further details or you can click here to find your local contractor.