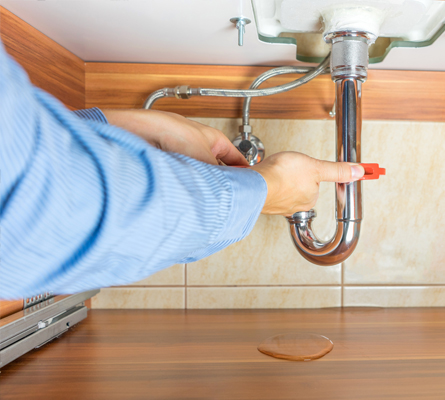 Plumbing Leak Damage
Water damage is a broad term, inclusive of numerous losses by invading and unwanted water, causing destruction of materials such as wood, metal, fabric, plywood and sheet-rock and promoting rot, decay, rust and mold scenarios. In the home, water damage to floors, carpets, furniture and appliances can be significant, requiring professional water damage repair and restoration costing thousands of dollars. In fact, water damage is a major contributor to property loss, potentially threatening the structural integrity of your property. In plumbing leak situations, our restoration companies will eliminate the source of the unwanted water, dry the affected area, as well as repair and restore the water damaged property to the original, pre-damage condition.
If you have water damage caused by any type of plumbing leak, please contact your preferred company now.
Water Damage from Appliances
Any appliances such as washing machines, dishwashers, water heaters or any others utilizing water, should be examined on an annual basis. If left unchecked, a slow leak or drip could eventually lead to a much bigger problem, potentially leading to mold infestation or household flooding, causing destruction and water damages in your home.
Find Your Local "Restoration Renegades" Today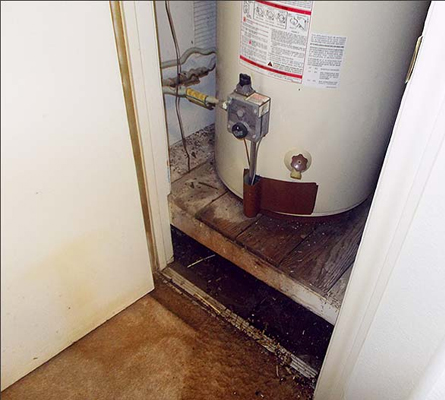 Water Damage from Heating and A/C Care
Make sure your A/C and heater units are serviced annually. Check the drip pan to make sure it is not cracked and leaking. Change the filters monthly and rinse the unit a couple of times per year to keep it clean and free of debris. If not properly maintained, there is a potential for major water damage, causing expensive water damage repair to your home.
Water Damage from Burst Water Pipes
Dropping winter temperatures cause extensive water damage throughout. Every year during harsh freezing weather, phones at restoration companies ring off the hook. Customers call to report frozen pipes, leaks and floods in their homes, as well as businesses. Property loss can easily occur when water pipes freeze and break, causing damage to walls, ceilings, floors, furniture and other possessions. Even a small crack in your water pipe can leak enough water to flood your home. In fact, in just one day, 250 gallons of water can be discharged from a pipe crack as small as 1/8 inch. So, it is imperative to be proactive and take action to protect your home.
Search for, and find, your preferred company now, based on zip code or "select service." Through Restoration Renegades, you will find the right company for you!