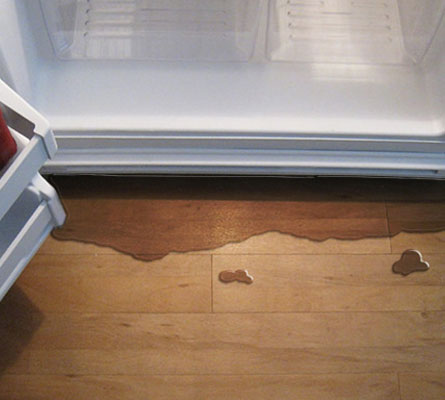 Refrigerator Leak Service
A refrigerator is quite an essential part of our kitchen and household as it helps to keep food cool and fresh. Also, it is one of those machines that stay turned on for most duration if not always. As a result, there remain risks of refrigerator failure and problems that if it remains unnoticed and unattended can lead to big disasters! Such an issue is a refrigerator leak.
Refrigerator leaks tend to be tricky, as they can start off slowly and get worse over time. If gone unnoticed and unrepaired for a period of time, this can lead to water damage, slip-and-falls, shock hazards, structural damage, and even whole house flooding! Just think of the insurance claim you will have to bear if that happens! So it is important to do routine maintainance servicing and take immediate repair or replacement help from professionals in case of refrigerator leakage emergencies.
Restoration Renegades is a single platform where you can find the best restoration contractors from all 50 states providing restoration services for disasters whether man-made or natural. The services include various appliance failure solutions such as refrigerator leakage, dishwasher overflow, washing machine overflow, toilet overflow cleanup, water heater overflow, frozen pipes, carpet damage, and other water damages.
Equipped with field-proven gear and a wealth of experience, our contractors are ready to take on any refrigerator challenges that you may have for us. Our goal is to get your normal life back on track in the quickest, most convenient, and budget-friendly way possible.
So call us today at 817-203-2575 for a free consultation on any refrigerator issues.
Find Your Local "Restoration Renegades" Today
Restoration Renegades Refrigerator Leakage Services Offered
Here you will find all kinds of refrigerator leakage solutions: leakage repair, water leakage clean up, and more.
Our contractors provide all kinds of restoration services including a free estimate, inspection, consultation, installation, repair, replacement, maintenance, cleanup and more.
We provide only those contractors who are licensed, bonded, local, experienced, and are professionals thus ensuring reliability and quality service.
We have contractors from all over the country. So it doesn't matter where you are, we can find a service provider for you.
Our contractors have technicians who are highly trained and certified.
Our prestigious companies work well with all major insurance companies, which facilitates the paperwork process to get started renewing or reconstructing your home, or place of business, back to its superior form.
Also services areas covered include fire damage, water damage, mold remediation, content restoration, and all other restoration sectors.
Our contractors provide service for both residential and commercial properties.
So when you have a kitchen appliance leakage emergency trust in the experience of the Restoration Renegades network to do the job right. Search for, and find, your preferred company now, based on zip code or "select service."
Through Restoration Renegades, you will find the right company for you!