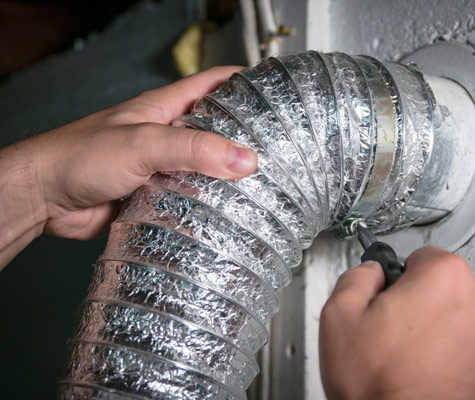 Duct System Smoke Removal
Ductwork is like the arteries of the home because your heating, ventilation, and air conditioning (HVAC) systems are connected to it. This means your home air quality, comfort, and overall health and well-being all are dependent on how clean you keep the duct system.
Smoke from fire damage can greatly damage the duct system. Smoke particles can stick to the air duct wall corroding the pipe, creating smoke odor and harmful chemicals that linger in your home and can cause long term health and property damage.
The best way to clean a smoke-damaged duct system is to let a professional disaster restoration company do the job. 
Through Restoration Renegades you can find the best, most appropriate, and reputable restoration company that offers duct system smoke removal as well as other fire damage restoration services in your area. All you have to do is enter your zip code and desire service choice in our search feature, and immediately contact a restoration service provider that can be at your place in no time!
Call us today at 817-203-2575 to learn more.
Smoke Damaged HVAC System
When there is a fire incident and clouds of smoke are formed, that smoke residue enters the HVAC system and can spread smoke odor and harmful chemicals throughout the living area or building through the ductwork. This causes damage that can way outlast the incident.
At the time of the fire, if HVAC systems were in operation then it will contaminate the return airside. In nonoperating conditions, the duct system still transfers the smoke because of the passive air movement in the air ducts systems.
Impact Inside the Ductwork
Smoke is naturally attracted to metal surfaces and is corrosive in nature. As the smoke enters the air ducts it will cling to the steel and will absorb into the debris within the air duct system.
Find Your Local "Restoration Renegades" Today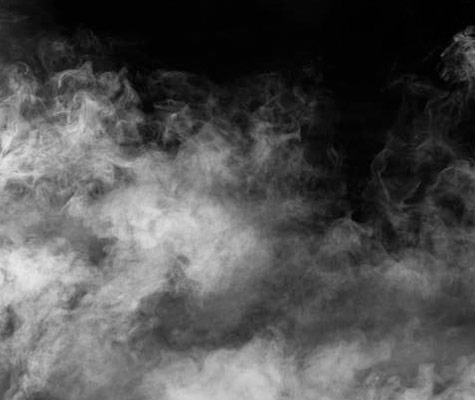 Smoke Odor
One of the worst things to deal with after a fire accident is the insistent smell of smoke residue. The smoke and soot odors can invade rooms the fire didn't even touch and can remain in your air ducts and ventilation system long after the fire has been put out. So smoke odor removal is an important part of restoration.
Duct System Smoke, Soot & Odor Removing Process
Dry Ice Blasting – This process removes soot, burnt plastics, and other buildup left in ductwork after a fire. 
Air Scrubbing: A high-efficiency particulate arrestor (HEPA) air scrubber can remove 99.97% of particulates from the air. Removing these airborne particulates removes additional odors.
Thermal Fogging:  Fogging uses a petroleum-based deodorizer emitted via a thermal fogging unit. It fills the affected area with a mist-like deodorizer. Fogging counteracts odorous molecules by using fragrance modification for permanent odor neutralization.
Vapor Modification: This method uses an aromatic compound vaporized from a sealed plastic container then dispensed into the air by a fan or blower. The mineral oils used in this process are non-toxic, non-oily, non-flammable, and non-explosive. Therefore, customers can remain in or near an area during the smoke smell removal process. The deodorizer also penetrates affected porous contents like upholstery and drapery.
Odor Oxidizer: After the ventilation system has been cleaned, and odor oxidizer is applied within the air ducts. The odor oxidizer naturally breaks downs the odor-causing chemicals of the smoke damage.
Encapsulation: In some instances of extreme smoke damage, air ducts will need to be encapsulated to remediate the smoke damage. After the air ducts are cleaned, an encapsulate approved for use within HVAC systems is applied uniformly throughout the ventilation system.
For Duct System Smoke Damage Removal In Your Property, Call Restoration Renegades
Our restoration service providers have a range of customizable duct cleaning solutions to choose from and our fire and smoke cleanup certified service providers use specialized equipment and chemicals to penetrate cracks and crevices to neutralize and remove smoke and soot odors.
Besides duct system smoke removal, our network provides a wide range of other restoration services such as smoke odor removal, smoke and soot restoration, water damage, mold remediation, etc.
Give us a call today at 817-203-2575 or contact us online and we will assist you in finding the best fire damage restoration company in your area.