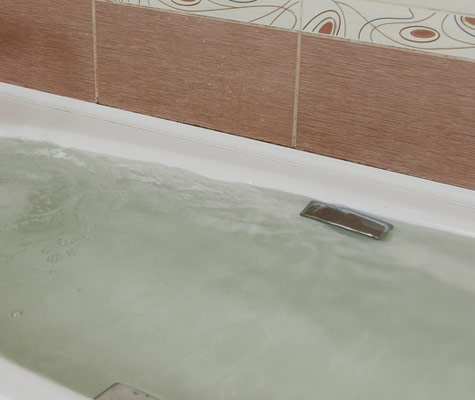 Shower & Tub Overflow
A shower or tub overflow can quickly be the cause of water damage if you don't take quick action. Sometimes the root of the problem is much more severe than we think and can cost a hefty amount to get it repaired.
The best solution in such scenarios is to consult a professional water damage restoration company.
Restoration Renegades can provide you with a list of the best restoration companies in your area in one place. All you have to do is select your area zip code and preferred service. The next thing you know, a service provider will be there in no time.
Call us today at 817-203-2575 to learn more and get free restoration estimates.
Causes of Shower & Bathtub Overflow Problems
Overflow drain: As time goes on, the gasket inside the drain can become brittle and cracked. This causes any water to reach the overflow and cause a massive leak.
Gasket: Once the water reaches the wall cavity(which is connected to the tub), this can cause the leak to go everywhere except through the drain where it is supposed to. That is why, checking the connection between the bathtub and overflow drain is of utmost importance, especially if you think that the seal or the gasket has been compromised.
Overflow plate: This includes the overflow plate being unsecured, allowing water to enter the overflow, and not allowing the tub to drain properly.
Seal: The seal around the shower parts can have minor cracks that might need re-caulking to close off any potential leaks.
Find Your Local "Restoration Renegades" Today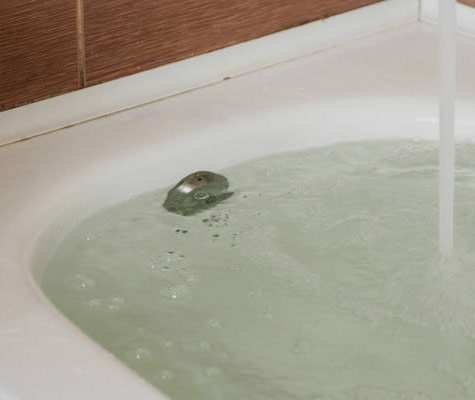 Problems Due To Tub Overflow
The damage from overflowing showers and bathtubs can be quite extensive, especially if the bathroom is located above the ground floor in your home or office. Overflowing water can seep into surrounding areas and damage or ruin floors, walls, furniture, ceilings, or worse cause an indoor flood. Water damage can then lead to mold problems.
Call Restoration Renegades For Shower & Tub Overflow Repair Companies
The disaster restoration companies we work with provide exceptional service and customer service. The companies in our network are known for the following:
Our service providers are licensed and bonded and work with state-of-the-art equipment and technicians who are certified, trained and experienced in performing all kinds of water damage restoration jobs such as toilet overflow cleanup, water damage inspection, carpet damage, burst pipe damage, etc.
We are available 24/7 for rapid response service
Not only can we repair but we can also restructure and remodel your bathroom.
Give us at Restoration Renegades a call today at 817-203-2575 or contact us online to send us a message and we will contact the restoration company that provides the best shower and bath tub overflow solution within your budget.