Restoration Process
Restoration Renegades is a network of restoration contractors who provide all kinds of restoration services including water damage in all 50 states. Our contractors abide by all local rules and regulations in every step of the restoration process.
Equipped with field-proven gear and a wealth of experience, our renegades are ready to take on any installation, repair, replacement, or cleanup challenges that you may have for us. Our goal is to get your normal life back on track. We're ready to meet that challenge on a 24/7/365 basis.
Search for, and find, your preferred company now, based on zip code or "select service." Through Restoration Renegades, you will find the right company for you!
Our Water Damage Restoration Process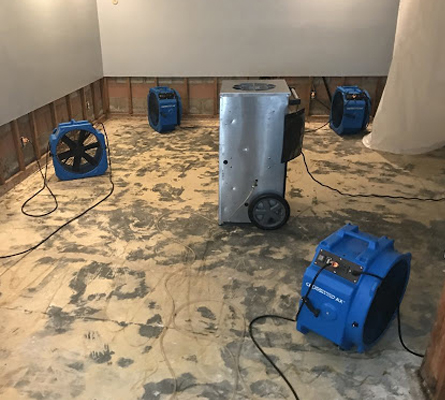 Each restoration project is unique. As a result, the process followed for each is different even if the type of project may be similar. For example storm, flood damage can range from loose floorboards, mold to power lines, or gas leaks. What damage your property has incurred and its severity will determine what steps will be undertaken.
Nevertheless, some tentative procedures that might be  carried out include: 
Water Damage Inspection
 The water damage restoration process begins with a detailed inspection of your property, including a damage assessment. The Restoration Renegades professional contractors will carry out an in-depth inspection to determine the scope of the damage to develop an appropriate plan of action.
Water Sanitary Categorization
One crucial initial step in water damage restoration is water cleanup. For this, the determination of the sanitary level of the water to be removed is important. This is done through categorization. Water is classified into three water damage categories: Sanitary Water, Unsanitary Water, and Grossly Unsanitary Water. 
Each represents the different levels of health hazards, immediate threats, biochemical danger, contamination it possesses, where category 1 is the least harmful ( such as burst water heater) and category 3 the most (such as toilet overflow). 
Water Damage Classification
The IICRC and insurance setup guidelines to classify the different levels of water damage.
Class 1 Water Damage: This is the least amount of water damage that can occur, with it only affecting a minimum amount of area.
Class 2 Water Damage: This is the type of water damage that can affect the room as a whole.
Class 3 Water Damage: In this situation, the water damage has severely affected the building itself.
Class 4 Water Damage: This would be determined as a total loss in most cases. This is when the fundamental structure of the property is compromised. Usually, this is found in a severe flooding scenario.
Structural and Contents Drying
To prevent mold growth and other water-borne damages and diseases structural and contents drying is carried out. Typical structural and contents drying process may include:
Organize Water-Damaged Contents
Perform Water Extraction
Perform Evaporation and Water Dehumidification
Ozonation Air Cleaning
Provide You With Detailed Instructions on Self Maintenance
Routine Visit for Inspection
Deliver Contents, and so on. 
Find Your Local "Restoration Renegades" Today
Reasons to Choose Restoration Renegades Contractors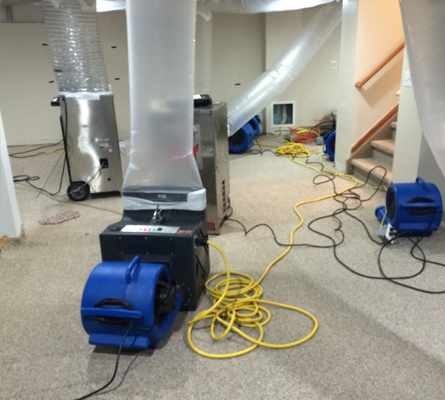 Our contractors provide all kinds of restoration services including a free estimate, inspection, consultation, installation, repair, replacement, maintenance, and more.
We provide only those contractors who are licensed, bonded, local, experienced, and are professionals thus ensuring reliability and quality service.
We have contractors from all over the country. So it doesn't matter where you are, we can find a service provider for you.
Our contractors have technicians who are highly trained and certified.
Our prestigious companies work well with all major insurance companies, which facilitates the paperwork process to get started renewing or reconstructing your home, or place of business, back to its superior form.
Also services areas covered include fire damage, biohazard cleanup, disinfection, and other restoration sectors.
Our contractors provide service for both residential and commercial properties.
For every restoration need that you may have, trust in the experience of the Restoration Renegades network to do the job right. Search for, and find, your preferred company now, based on zip code or "select service." Through Restoration Renegades, you will find the right company for you!
To learn more about our service contact us at 817-203-2575 or contact us online.