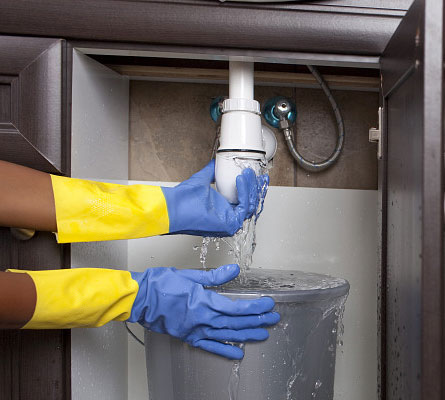 Clogged Drain Overflow
Whether they carry water or waste, nobody likes the scenario of a clogged drainage pipe. If plumbing water encounters a full or partial obstruction, that water will redirect itself and cause reactions that may include anything from backups and flooding to slow drainage and low pressure.
A blockage in drain pipes can occur anywhere and for many reasons. If some part of the drain main is clogged, the issue is likely to affect the whole household or building. The best way to prevent such incidents is by having better knowledge about the causes of clogged drain overflow and if it does occur, to get it to fix properly by professionals.
Restoration Renegades is a platform where you will get the best plumbing, cleaning, water damage, content restoration, and other disaster damage service provider. These are professional restoration contractors of your area from all over the country. Contractors affiliated with us are all licensed, insured, bonded, and have years of experience to handle any amount and difficult restoration job accurately.
Moreover, the companies have well spoken and friendly customer representatives whom you can contact any time any day for a free consultation and schedule appointments. No sooner your problems are known, our certified technicians and crew will be there in your home for assistance.
So for any clogged drain overflow cleanup and emergencies trust our experienced Restoration Renegades to do the job right for you.
Causes of Clogged Drain Overflow At Homes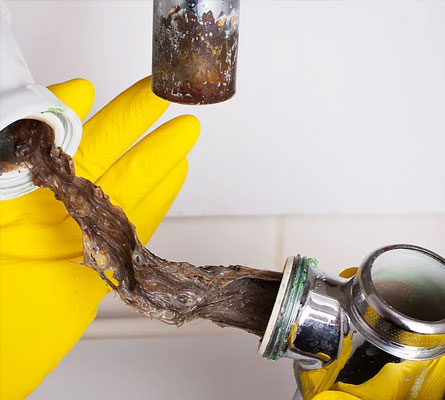 Fat, oil, and grease
Oily substances can go down the drain, where they can build up and cause clogs.
Hair
Hair can accumulate to the point where it creates slow flow or total blockage.
Pipe scale
Pipe scale is a product of nature that interacts with your pipes and can actually build to the point where you have a clog or blockage from the mineral deposits water leaves behind.
Food
Food bits and chunks passing down the drain can clog it and cause an overflow.
Disintegration
The disintegration of the pipes can happen, especially with older homes or homes that may have aging concrete, clay, or terra cotta pipes. Joints can come apart and drop and soil can erode away, which allows the pipe to sag.
Nature
Nature sometimes works its way into sewer or water lines, especially where pipes have separated. Leaves, sticks, dirt, rocks, and even rodents can create blockages underground that are difficult to detect.
Objects
Objects such as bar soap can break off in chunks and become lodged in the drain, as well as other things that should not end up in there, such as jewelry, children's toys, and more.
Combinations
Combinations of materials can also team up and stick together to form a big, gooey ball of blockage that leads to strange sounds, slow drains, and, eventually, backups.
Slope
The slope of the sewer and water pipes must be correct, or it will cause drainage problems and possibly blockage.
Undersized
Undersized sewer pipes can be the root cause of blockage and clogs.
Overload
Overload is also possible, even when the sewer main is properly sized — particularly if the household is on a septic system and its waste capacity has grown.
Leaks
Leaks are an enemy of the sewer and main drains because if the water is leaking out underground, the soil will erode as well as become soaked, which will allow the pipe to drop, sag or otherwise change position.
Find Your Local "Restoration Renegades" Today
Why Choose Us For Drain Overflow Cleanup Service
With Restoration Renegades you will find all kinds of drain overflow solutions.
Our contractors provide all kinds of restoration services including a free estimate, inspection, consultation, installation, repair, replacement, maintenance, overflow cleanup, and more.
We provide only those contractors who are licensed, bonded, local, experienced, and are professionals thus ensuring reliability and quality service.
We have contractors from all over the country. So it doesn't matter where you are, we can find a service provider for you.
Our contractors have technicians who are highly trained and certified.
Our prestigious companies work well with all major insurance companies, which facilitates the paperwork process to get started renewing or reconstructing your home, or place of business, back to its superior form.
Also services areas covered include fire damage, mold remediation, disinfecting services, and all other restoration sectors.
State-Of-The-Art Drying Equipment.
24/7 Emergency Service
Our contractors provide service for all kinds of residential and commercial properties.
Let Restoration Renegades and it's a nationwide network of highly experienced and trained contractors handle the task of clogged drain overflow clean up and restore your home or workplace to its original state.
To find your preferred company type in your zip code and select your desired service. To know how to be a Restoration Renegade click here.