Flood Damage Restoration Services
The threat of an internal flood and the resulting damage are two things that can make a homeowner or business owner feel more helpless compared to anything else. There are many reasons of causing flood inside your house or commercial space including infiltration by water from outdoors, appliance failure, toilet overflow, or pipe bursts.
It is crucial that you respond quickly if a flood damages your house or place of business in order to limit the damage and make sure the area is secure once again. That is where the skilled Restoration contractors of Restoration Renegades come in.
They provide superior flood damage restoration services in your locality. Our emergency response team is available 24/7 to reply to your valuable queries. If you want to find local contractors in your area, then click this link.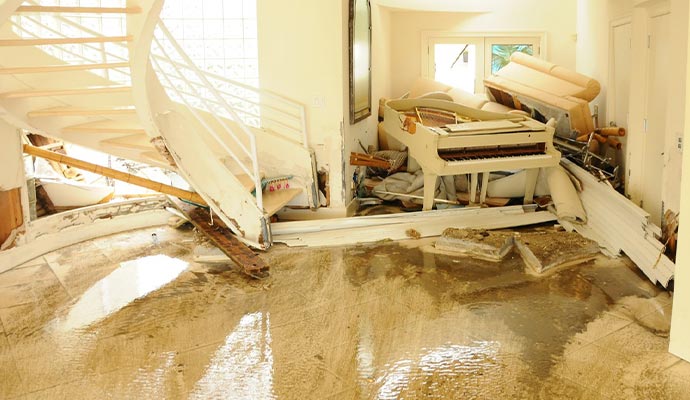 Know The Causes of Floods Inside Your House or Commercial Space
Flooding inside your building is one of the nastiest things that may occur because uncontrolled water causes disastrous damage. Below are some of the most common causes of indoor flooding that you have to know about.
Broken pipes: One of the biggest nightmares for homeowners and business owners is having broken pipes. It is because a broken pipe can flood your house with water in only a few minutes.
A clogged drain: A pipe may become clogged even if it doesn't burst and cause water damage. In the majority of residential and commercial properties, this occurs frequently. Whether we're talking about the sink or bathtub drain, these pipes can build up a lot of dirt and impurities that eventually cause the water to overflow.
Poor drainage system: Floods caused by poor drainage are not only a major inconvenience, but they can also damage your fixtures, flooring, and walls.
Find Your Local "Restoration Renegades" Today