Mold Removal Vs Remediation: Which One Is More Efficient
The presence of mold spores and musty smells is equivalent to a disaster. Mold will become a more significant concern as it spreads more quickly. Since mold may cause health problems, it's important to have it taken care of as soon as possible when it's discovered. Mold removal and mold remediation are often misunderstood terms. So, you're probably wondering which one is going to be the most effective and beneficial for you. So, which is the superior option?
It was a good idea to use a mold remediation service to get rid of any major harm caused by mold in the future. You need to know the distinction between mold removal and mold remediation in order to comprehend it properly. The contractors at Restoration Renegades can provide you with the most effective mold remediation service in your locality. They also provide water damage restoration services to minimize the risk of mold growth. Call us at 817-203-2575 or click on the link to find your local contractor.
Find Your Local "Restoration Renegades" Today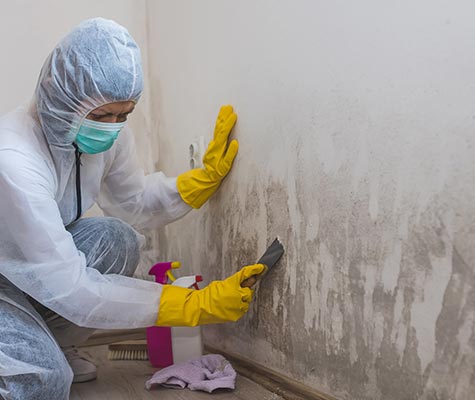 Difference Between Mold Removal And Mold Remediation
There is a common misconception that the words "mold removal" and "mold remediation" are synonyms. This is not the case. While mold removal just eliminates the mold, mold remediation also stops the mold's development route, ensuring that the mold does not return.
In order to remove all mold spores, mold removal does not take any procedures to ensure that the mold will not return. It is the remediation's goal, however, to return spore levels in afflicted regions to normal.
Having a mold-free structure will need extensive filtration and cleaning measures to be put in place. Because it targets the underlying causes of a property's problems, remediation is a popular choice among homeowners and business owners. In addition, our mold remediation contractors provide cost-effective solutions.
Get A Mold Remediation Service from Our Contractors
Restoration Renegades has the best contractors in your locality who can provide you with the best mold remediation service. Don't waste any time contacting us to find your local contractor. You can also call us at 817-203-2575.