Insurance Claim for Disaster Restoration in a House or Business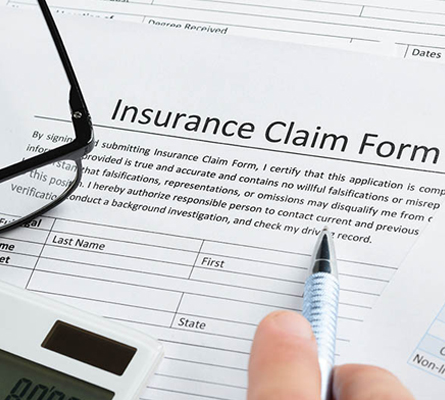 Every year, we spend good money on insurance to financially protect our property from disaster. A good insurance policy is our last line of defense against total property loss. It's what helps us sleep better at night, knowing that a disaster can happen but our insurance coverage can help us get right back up.
However, filing a successful insurance claim for a restoration project isn't always as simple as filling up a form and receiving a check. Insurance companies are very careful not to fall for fraudulent claims and they take serious measures to investigate property damage filings. If they see anything vague or doubtful in your claim, it can be denied. This leaves you to pay your own cleanup and restoration bills, adding to the stress and anguish you may feel about the situation.
Here at Restoration Renegades, we know the challenges of insurance claims. That's why we offer free insurance claim assistance to every client we have. When you choose us to be your restoration service provider, we make it a point to help you fill up your claim forms correctly. We'll also help you document the disaster and the damages that it caused to show your insurance company that your claim is legitimate and accurate.
Find Your Local "Restoration Renegades" Today
Contact With Us!!
We work very well with most insurance companies in the United States. When you hire one of our contractors, most of what you have to worry about is calling them and letting them into your property -- they'll take care of everything from there. From damage assessment, recommendations, actual work and insurance filing, Restoration Renegades has you covered. Our main goal is to get your life back to how it was before the disaster with as little stress and disruption as possible call Restoration Renegade today.