Biohazard Cleanup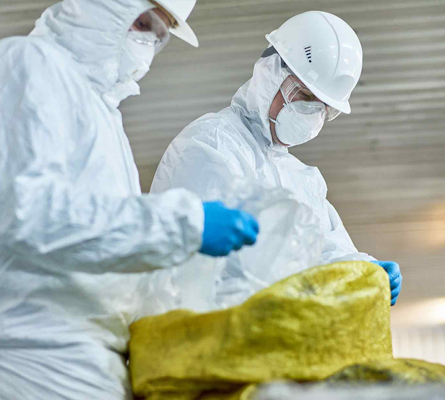 Biohazard cleanup refers to the process of cleansing a site that has been exposed to elements that can abruptly endanger human health. Black water, chemical waste and crime scene residue are just some of the common biohazards that can contaminate your home or workplace. These dangerous waste products need to be promptly contained and properly cleaned up to prevent further harm to your property and its occupants.
If you experience an incident involving biohazards, please locate the appropriate company through Restoration Renegades for immediate containment and removal of all harmful elements involved. Your preferred company will have the right knowledge and equipment to deal with any biohazard threat, big or small. Their goal will be to make your property safe again for use and to bring it back to its pre-incident form.
Don't attempt to clean biohazard problems up by yourself. It's hard to tell just what complications can result from being exposed to dangerous and contaminated material. We're ready to guide you in the direction of a preferred company that can help with your problem. After choosing a preferred company, that company will dispatch a team of cleanup experts right to your doorstep. 
Search for, and find, your preferred company now, based on zip code or "select service." Through Restoration Renegades, you will find the right company for you!
Find Your Local "Restoration Renegades" Today