Attic Water Damage Restoration Services
Most of the time, your attic suffers water damage when there is a leak in your roof. Attic water damage is a kind of structural damage that can cause mold to grow on your roofs, walls, floors, and also other types of serious damage. Restoring water damage in your attic can be a hassle if you don't notice the damage at an early stage.
If you are looking for expert restoration contractors to do it for you, you have come to the right place. Restoration Renegades is your best network for finding the right contractor to do the job for you. If you have found us already, finding the right company for you gets more simple.
To get the best service from our restoration contractors, click here or make a call at 817-203-2575!
Primary Action That You Can Take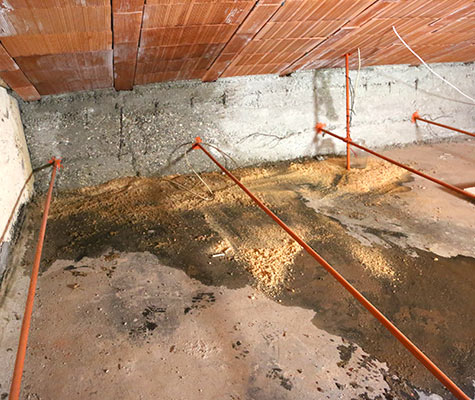 If your attic is suffering from water damage, in many cases you must call for professional assistance. But before doing that, make sure to take some initial action to stop the damage from becoming more severe. Here are the steps you could follow:
Stop The Water: First, try to contain the leak. No matter what's causing the water damage, it's possible that there's more extensive damage that isn't necessarily visible to the eye. To keep damage from spreading, do your best to stop the leak.
Capture The Dropping Water: Track the water back to its source. If the drip is active, place a bucket or plastic sheeting beneath to capture water.
Drill A Hole: You may need to drill a small hole in the center of the damaged area of the ceiling. This allows pooled water to drain. Make sure the area underneath is protected with plastic and containers to catch the water.
After following these steps, call us right away to get professional assistance from our expert contractors.
Find Your Local "Restoration Renegades" Today
The Best Restoration Contractors To Choose From
Depending on your zip code, Restoration Renegades provides restoration contractors who provide the best services to your damaged attic. Our certified and qualified contractors have extensive knowledge of the situation that you are going through.
Just simply click here or make a call at 817-203-2575 to receive the best treatment for your damaged attic, from your local contractor!