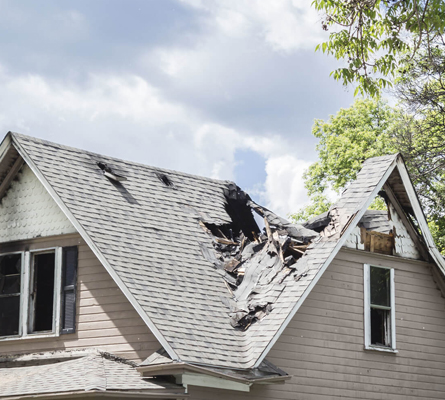 Roof Damage from Storm
Your roof is one of the most important components of your home - it protects you and your family from all kinds of external harms and dangers such as a storm. During a hurricane, tornado, hail storm, or heavy rain, your roof can get greatly damaged and it is important to deal with it as soon as possible to prevent further costly issues.
If you'd like to discuss your options for repairing storm roof damage, or you want a free quote from one of our experts, make sure to get in touch with our team at 817-203-2575 today!
Signs of Storm Damaged Roofs
Splits/Cracks in roofing
Wind ripping off a portion/whole roof
Granule loss
Cracks in the shingles
Exposed & fractured fiberglass mat
A weakened self-seal strip of shingle
Dents, cracks, and holes in your siding
Leakage letting in rainwater inside
Debris such as branches falling on the roof
Clogged or broken gutters and downspouts
Ice dams
Attic moisture penetration
Other structural damages
Find Your Local "Restoration Renegades" Today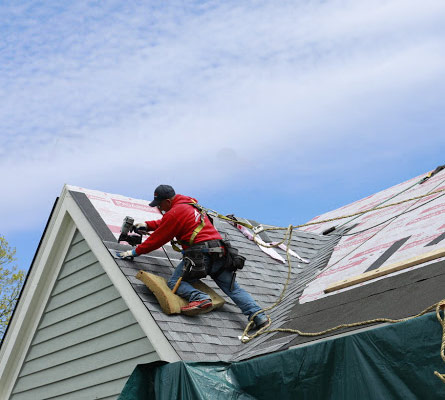 Why Repairing Roofs Immediately after Storm is Important
If you experience any of the above forms of damage, the problems don't stop at your roof. Your roof protects other components of your home. Not dealing with a roofing issue may result in a series of other problems that have expansive costs. For example, water leakage into the house can build up and create harmful molds and growths. Also, persistent water exposure warps wood and damages critical components of your home causing permanent structural issues, etc.
Why Call Professionals for Roof Inspection & Repair After Storm
Many of the storm roof damages identified above can not be seen with the naked eye or get fixed with DIY methods. They require professionals and their specialized equipment to figure them out. Also, they can do it safely without damaging the property. Their expertise enables them to identify the problem accurately. A proper diagnosis is the key to getting the job done right and fast, saving you time, hassle, and money.
Why Choose Our Renegades Contractors To Fix Your Storm Damaged Roof
Restoration Renegades Contractors offer comprehensive storm damage roofing repair, new roof design, installation, maintenance, and other peripheral services.
We provide 24/7 service.
Our contractors understand the importance of ensuring your roof is completely repaired before further problems occur. That is why they use state-of-the-art equipment which restores your roof precisely at the quickest time possible.
They offer free on-spot assessment and quotes prior to undergoing any repair work.
Whether you have severe damage from debris or minor hail damage, they can work with you to find an affordable and practical solution for your roofing damage.
If you're looking for more than just simple repair or want to upgrade your roof's current capabilities, Renegades Contractors can do it for you.
If you need to make an insurance claim when your roof is damaged, they can help you through the process.
Our contractors' trained and certified technicians and crew members are well experienced to install, repair, replace all kinds of roofing impairments whether it is from hail, wind, or flood.
They have solutions for all kinds of storm-damaged roofs: asphalt shingles, tiles, metal, Stone-coated steel, Slate, Green roofs, etc. Their variety of roofing options insures you can choose the most matching design to your existing roof.
Besides storm damage roof, our contractors also provide other kinds of restoration and clean up services such as water damage, contents restoration, mold remediation, biohazard cleanup, etc.
Call us today at 817-203-2575 to learn more about the services of our restoration contractors. If you are looking for a specific restoration company in your zip code or one that provides a specific service, then please click here.