Upholstery Cleaning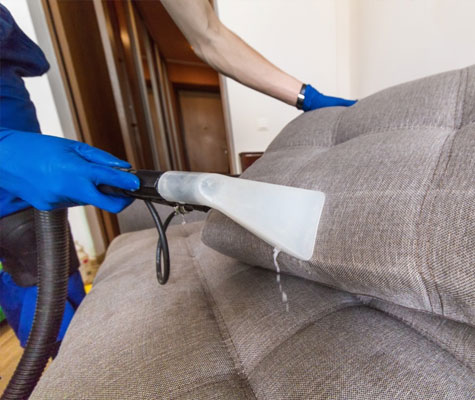 Upholstery adds warmth and comfort to your home or workplace by padding seats and couches where people relax. Because it's always exposed to people, pets and the rest of your indoor environment, upholstery tends to accumulate dirt particles over months and years. It's important to regularly clean your upholstery to make sure it doesn't harbor germs and irritants that can create health issues for your property's occupants.
Routine surface cleaning is good enough for day-to-day upholstery maintenance. However, it's what's inside your upholstery that hides the bulk of the dirt that has to be cleaned. Pressure from the weight of people tends to push dust, bacteria, mold spores and dust mites deep into the fibers of upholstered furniture. This makes them hard to thoroughly clean on your own if you don't have the right tools and knowledge for the job. Good thing Restoration Renegades is here to provide you viable choices for a preferred company to handle the tedious upholstery cleaning work for you.
Restoration Renegades is the company devoted to providing you viable options for full service cleanup, repair and restoration services with a network of technicians that spans the entire United States. Your preferred company will utilize state-of-the-art equipment along with the latest techniques to clean, disinfect and bring your upholstery back to good-as-new form. Wherever you are in America, there's bound to be a Restoration Renegades preferred company on standby near you.
Find Your Local "Restoration Renegades" Today
Call us today to get quick assistance from our friendly staff. For all your cleaning needs, go through Restoration Renegades.
Search for, and find, your preferred company now, based on zip code or "select service." Through Restoration Renegades, you will find the right company for you!