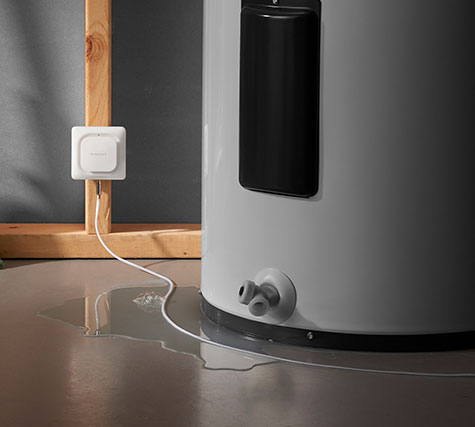 Why Hot Water Heater Leaks
A hot water heater typically lasts about 8 to 12 years. Once of the main issues that hot water heaters face is leaking. One of the most common causes of water heater leakage is a loose drain valve. A leaky water heater can gradually flood your whole house, destroy the heater's electrical components; other times the water moisture attracts mold growth and damages the wood, floor or drywall around it.
If you have a hot water leak that has caused damage to your home or business, immediate contact with expert professionals is important. That is when Restoration Renegade can help you save money, hassle, and even your health!
We provide licensed local professional restoration contractors who have years of experience in fixing all kinds of water heater leaks. All you have to do is type your zip code to find your preferred service professional and our trained technicians will be there in no time!
So call us today at 817-203-2575 for a free estimate!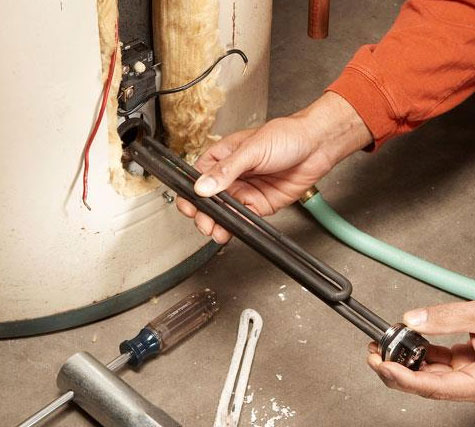 Stop Hot Water Heater Leaks
Loose Drain Valve: This is the most common cause of a water heater leakage.
Too Much Pressure: Sometimes a water heater tank can build up too much pressure which can cause leaks.
Cracked Storage Tank: Hot water heaters are built with a glass-lined storage tank. Over time, the natural minerals in the water can calcify and create deposits on the inside of the tank. These can crack the glass lining and cause your water heater to leak. Also, as water is heated, it expands. Over time, this expansion creates stress on the glass lining of the heater and can cause it to crack.
Others: Lose fixtures, improper draining, aging, etc.
Find Your Local "Restoration Renegades" Today
Problems Caused By A Leaky Water Heater
A water heater leak can be dangerous. The temperature and pressure relief valve of a heater maintains proper pressure inside the tank and keeps the tank from getting too hot. If there is a leakage it can burst out. Water leaks have the ability to destroy your carpet, warp your floorboards, and even cause the development of illness-inducing mold and mildew. This disaster is one of the top five sources of residential water damage (IBHS), leading to an average of $4,444 per incident.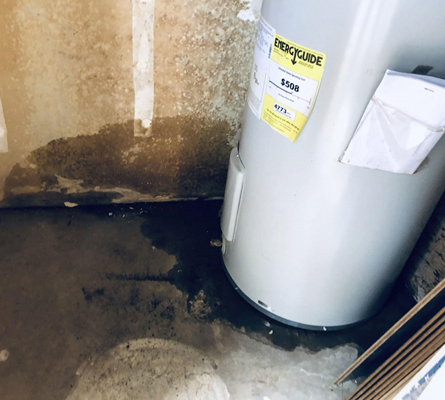 Best Hot Water Heater Leakage Service Providers  
When there is a water heater leakage, having a professional to do the job is always the safest and best way to avoid potential long-term and expensive damage to your home. Restoration Renegade is a platform where you can get the best water damage service providers in your city/town. Appliance failure services they provide include: 
Water Heater Leak Repair - Water leaks can produce a flood and may damage the heater itself if not taken necessary actions. Repair is required otherwise the water leak can also encourage mold growth.
Water Tank Overflow - Water overflowing from your tank generally means a malfunctioned part that can be repaired.
Water Heater Repair - Your heater might not be producing enough heat, in such cases, we can fix it for you.
Water Heater Replacement - Your water heater might be old and rusted or cracked and might need a replacement.
Water Heater Installation - We install water heaters properly making sure all the elements are working as they should.
Why Choose Renegades To Restore Water Heater Leakage
Leading restoration & remodeling company
Service all over the United States
Award-Winning and Customer Oriented Services
Quality Branded Products
Trained and Certified Technicians
24/7 service
Service all kinds of commercial and residential properties
Our Renegades also provide other restoration and clean up services such as storm damage, contents restoration, mold remediation, biohazard cleanup, and more.
So call us today at 817-203-2575 or contact here to book your appointment.