Quick & Efficient Disaster Restoration
When disaster hits, whether it's a sudden fire, a devastating flood, or any other unexpected occurrence, the aftermath can leave you feeling overwhelmed and unclear about where to turn. That's where our complete disaster restoration services at Restoration Renegades come in, giving you the assistance, and resources you need to get back your property to a natural state.
We have a large network of restoration contractors who have done many restoration jobs like water damage restoration, fire damage restoration, storm damage restoration, and contents restoration using advanced tools and technologies. Call 817-203-2575 to get certified contractors for disaster restoration services. Contact us online to get insurance claim services.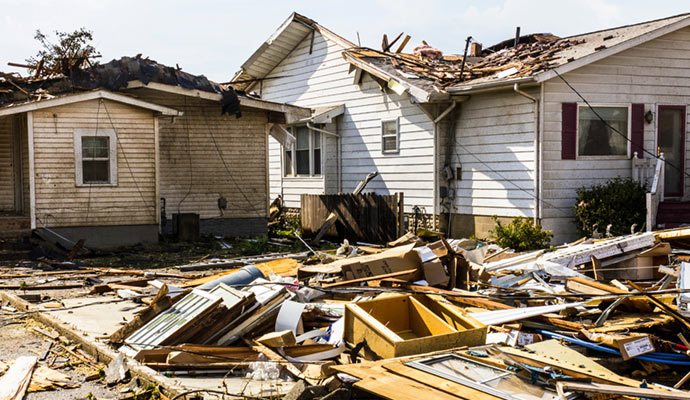 The Effects of Disaster on Your Property
The followings are some after-effects of disaster:
Structural instability and damage: Natural disasters such as earthquakes, fires, and strong storms can cause major structural damage to your home. Professional post-disaster inspections are required to determine the level of damage and plan a restoration strategy.
Hazardous substances: Hazardous chemicals and pollutants might be introduced into your property as a result of a disaster. To guarantee a safe living or working environment, proper cleaning and disposal of hazardous items are required.
Complications in electrical systems: Disasters can have a significant impact on electrical systems. Even if they are not immediately visible, these damages may disrupt everyday activities and jeopardize safety.
Find Your Local "Restoration Renegades" Today
List of Disaster Restoration by Restoration Renegades
Here are some of the disaster restoration services we provide:
Disaster Cleanup Services: Our disaster cleanup services are intended to quickly restore order following an unforeseen event; clear debris, prevent future damages, and establish a secure atmosphere for the restoration procedure.
Disaster Restoration Plan: Our disaster recovery plans are specifically created to take you through each stage of the recovery process. Our strategies guarantee that nothing is neglected, from the initial inspection to the finishing touches.
Electronic Decontamination: Our electronic decontamination services are focused on recovering and repairing disaster-damaged electronic equipment.
Board-up Sevices: Our board-up service provides instant safety by securing entrance points, windows, and doors. We offer a foundation of security that allows you to focus on the restoration procedure.
Call our professionals today at 817-203-2575 to get the best disaster restoration services near you. Click here to find local restoration renegades.