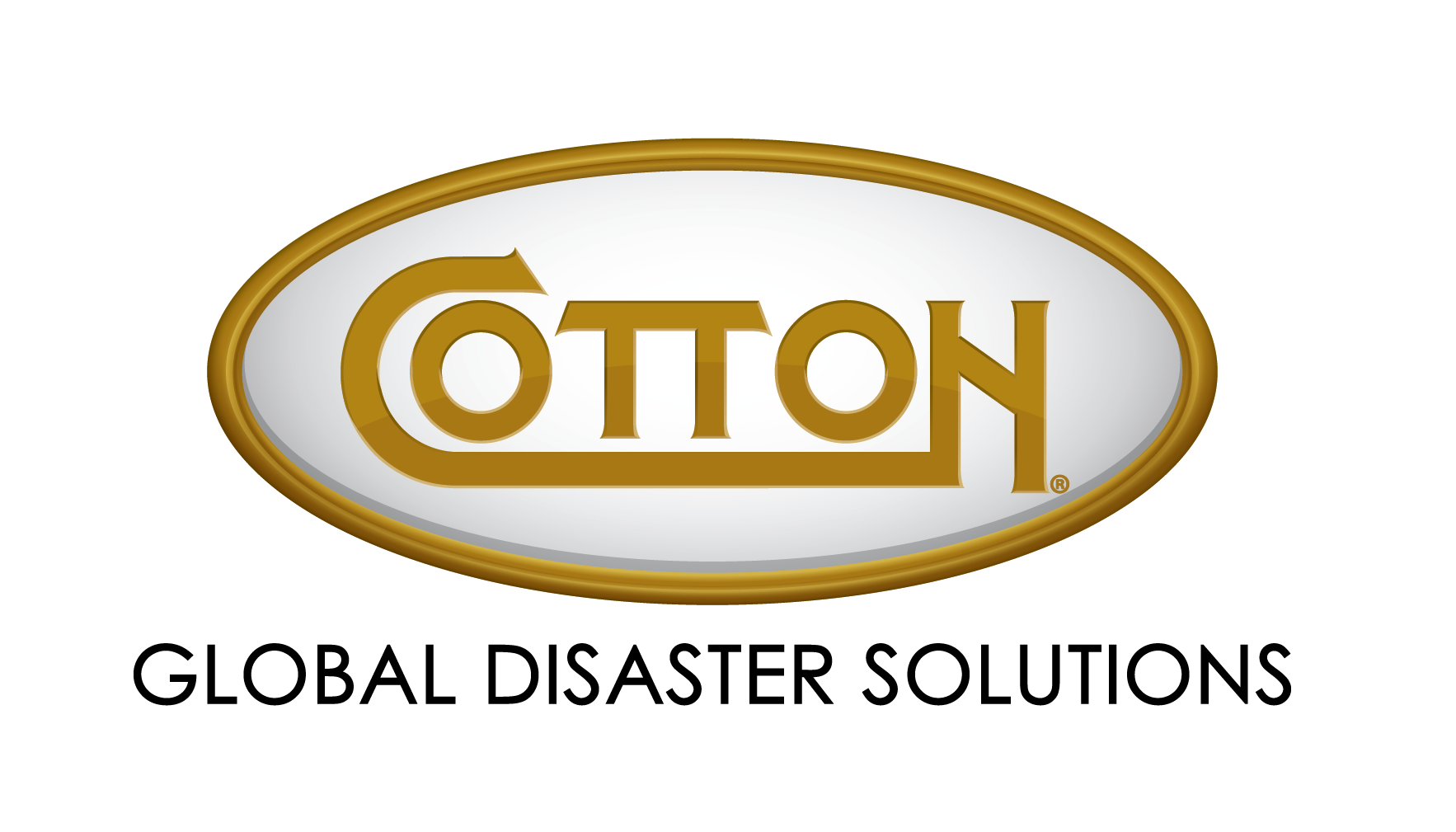 Cotton Global Disaster Solutions
Damage Restoration Services by Cotton Holdings, Inc.
Cotton rapidly expanded its operational and geographical range as the company's reputation spread. Today, Cotton services clients throughout North America and beyond via strategically located regional offices and partnerships and has the ability to deploy disaster recovery teams around the globe who can quickly mobilize labor, equipment and necessary assets.
Whether faced with a devastating fire, building maintenance issue, environmental mishap, high-impact weather event, or other disasters – natural or man-made – Cotton is your one source for total recovery. Through a variety of services offered by our in-house divisions that include Disaster Restoration, Construction, Roofing, Logistics, Culinary and Consulting, Cotton can provide turnkey and innovative solutions for the most complex projects and evolving scenarios.
EXPERTS IN COMMERCIAL WATER DAMAGE MITIGATION & RESTORATION SERVICES
Water damage can come in different forms and for various reasons. Some of the most common causes of commercial water damage are weather-related floods, burst or leaking pipes, roof leaks, appliance ruptures, and fire-related incidents. Whatever the cause may be, one thing is true — the effects of water damage in your commercial property can have an immense impact on your business operations. If you can't open for business, then you can't assist your customers and earn revenue.
PROFESSIONAL FIRE & SMOKE RESTORATION COMPANY
Whether it was a small fire that affected a portion of your facility or a large fire that ended with devastating property loss, you'll want to restore your building as quickly as possible. Cotton Global Disaster Solutions (GDS) has the resources and experience necessary to restore your building to its pre-event state or better, quickly and safely.
24-HOUR EMERGENCY RESPONSE CREWS ARE READY
Property damages or loss of a business facility due to a disaster can result in business interruption, which leads to lost revenue, unexpected expenses, and the inability to contribute to the local economy. If your business has ever been impacted by a tornado, hurricane, earthquake, or another disaster —natural or man-made— then you've dealt with the painful aftermath and know it's important to have a trusted partner through the recovery process.
After 25 years in the industry, Cotton Global Disaster Solutions (GDS) has earned the reputation of providing safe, efficient, and customized disaster recovery solutions for all types of incidents, large and small. Cotton GDS is your one source for total recovery.
---
Services Provided by Cotton Global Disaster Solutions
Boardup Service
Mold Remediation
Water Damage Restoration
---
Customer Reviews for Cotton Global Disaster Solutions
(5.00 out of 5) -
2 reviews
Review Source:
Review Source: