Dehumidification Services by Restoration Renegades
Professional water damage restoration consists of a number of complex steps such as site inspection, water extraction, mitigation, structural drying, and more. However, one of the most important parts of the water damage restoration process is dehumidification.
Dehumidification is the process in which the moisture & humidity is removed from your indoor air while repairing or restoring a water-damaged home. Dehumidification helps to remove hidden moisture and reduces the chance of mold growth and other water-borne damages or health risks.
Restoration Renegades is a network of leading restoration contractors from all over the country. Our service providers are local, licensed, insured, bonded, professional restoration companies who provide all kinds of water damage services, including dehumidification. Search for, and find, your preferred water damage restoration company now, based on zip code or "select service." Through Restoration Renegades, you will find the right company for you!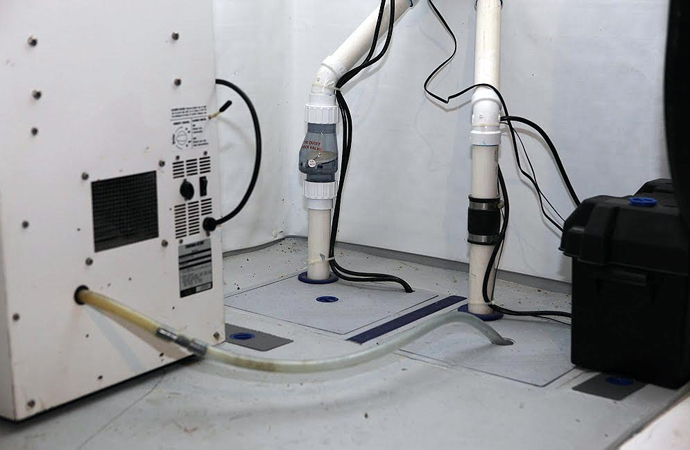 Importance of Professional Dehumidification Services
It is very important that you work with a water damage specialist that can offer professional dehumidification. This is because, without dehumidification, the environment within your home will remain saturated with moisture. This makes it harder to dry out wall structural members, furniture, carpet, flooring, and other components.
Another reason is that if moisture levels remain high for very long, it makes it very likely that mold will find a foothold. This could be within a wall, inside insulation, in sheetrock, within plywood, and in many other places. Removing excess moisture from the home ensures that mold does not have the environment it needs to thrive.
Find Your Local "Restoration Renegades" Today
Why Choose Restoration Renegades for Your Dehumidification Needs?
Contractors in our network are licensed, bonded, local, experienced and are professional thus ensuring reliability and quality service.
Our crews will arrive wearing and carrying full COVID 19/Coronavirus preventive suits and equipment.
We offer dehumidification using advanced equipment capable of speeding the drying time and limiting the danger of mold.
Our contractors can properly clean, sanitize, dry, repair, and restore your property to its pre-water damage condition. 
We have contractors from all over the country. So it doesn't matter where you are, we can find a service provider for you. 
Our contractors have technicians who are highly trained and certified. 
Our companies work well with major insurance companies, speeding up your recovery process.
Our contractors provide inspection, free consultation, installation, repair, replacement, maintenance, and more. 
We also provide other restoration services such as fire damage, storm damage, cleaning services, and many more. 
Our contractors can provide service for both residential and commercial properties.
For professional water damage restoration and dehumidification services, your first move should be to contact Restoration Renegades ASAP and let our expert contractors get to work on your problem. Search for, and find, your preferred company now, based on zip code or "select service." Through Restoration Renegades, you will find the right company for you!