Sump Pump Overflow Cleanup in Your Local Area
Sump pump overflow can occur due to an electrical outage, over-saturated soil, other malfunction or negligence. Major flooding, particularly in basements, can result, and the network of professionals at Restoration Renegades are your superior solution in your local area.
Left unattended, sump pump overflow can damage your home's basement floor or foundation and cause structural issues.
If you're needing assistance with sump pump overflow cleanup, count on Restoration Renegades for the most reliable sump pump overflow cleanup and repair services. We contract with superior restoration companies and help bring their highly-trained technicians and services to you. Ask about our contractors' free inspections, and let Restoration Renegades' local contractors in your area provide sump pump repair solutions. Call us at 817-203-2575 for further information.
Find Your Local "Restoration Renegades" Today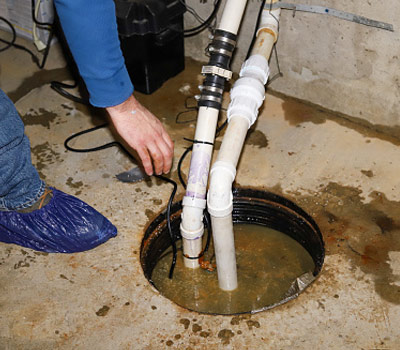 Sump Pump Overflow Issues in Your Local Area
Restoration Renegades knows these common reasons for sump pump overflows:
Power failure: Storms, other natural disasters or electrical issues can knock out the power to your sump pump.
Improper installation: Professional installation and maintenance are vital to avoiding sump pump malfunction or failure.
Switch/maintenance issues: Proper maintenance includes checking switches for age or other issues that can lead to pump failure or overflow. Testing or running your pump seasonally helps monitor its working order.
Wrong-sized pump: Sump pump failure can result from equipment that can't handle the amount of water cycling required. A proper fit is crucial.
Why Restoration Renegades for Sump Pump Overflow Cleanup?
Specialized in restoration
24/7 emergency service
Rely on Restoration Renegades for Sump Pump Overflow Cleanup in Your Local Area
At Restoration Renegades, we have the superior network of water damage restoration professionals in your local area. They're always ready to help you and put your safety, well-being and satisfaction first after any disaster or damage. Count on us nationwide for sump pump overflow cleanup, or any other water or mold damage issue that requires a local restoration contractor in your area. Call us at 817-203-2575 or visit us online.