Garbage Disposal Overflow In Your Area
Like car fan belts or mower blades, your garbage disposal will eventually wear out. Overflow problems will happen! Garbage disposal overflow is the result of excess debris or waste materials clogging in the sink trap, then the gunk plugs the tailpiece and fills the disposal. The water won't drain, and the waste buildup leads to an awful smell.
If and when a garbage disposal overflow hits your kitchen sink, Restoration Renegades has experienced professionals and reliable contractors to unclog the disposal and clean the pipes. Call 817-203-2575 or contact us online when you need us.
Choose Restoration Renegades For Your Garbage Disposal Overflow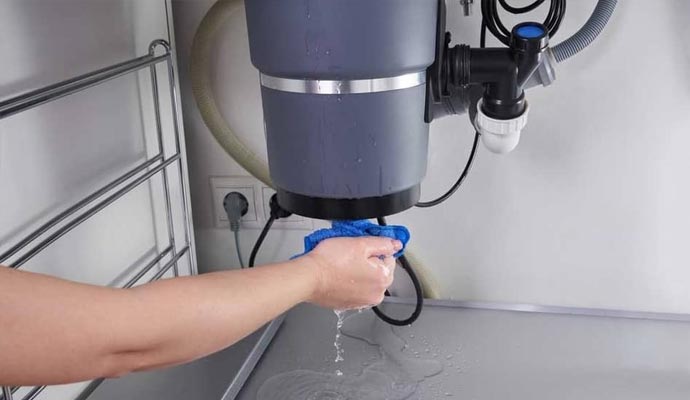 Reasons why you should choose us for garbage disposal overflow solutions:
Years of Expertise: Our contractors and professionals have been in this sector for many years, accumulating vast amounts experience and hands-on knowledge.
Reliable and Fast service: Our contractors are dedicated to meeting and exceeding your needs. No matter how difficult the task, our team can solve your problem.
24/7 Service: If you discover a clogged garbage disposal at midnight, you do not need to wait until morning. Call 817-203-2575 anytime! Our technicians will get there right away.
IICRC Certified Technicians: Our experts are trusted by the Institute of Inspection Cleaning and Restoration Certification.
Find Your Local "Restoration Renegades" Today