Tarp-Over Installation by Restoration Renegades
Most fire-damaged properties are not immediately usable or habitable. Repairs often begins with a tarp-over installation service to protect existing or salvageable property. Restoration Renegades has a pool of expert professionals to provide the most reliable tarp-over service.
Why Tarp-Over By Restoration Renegades?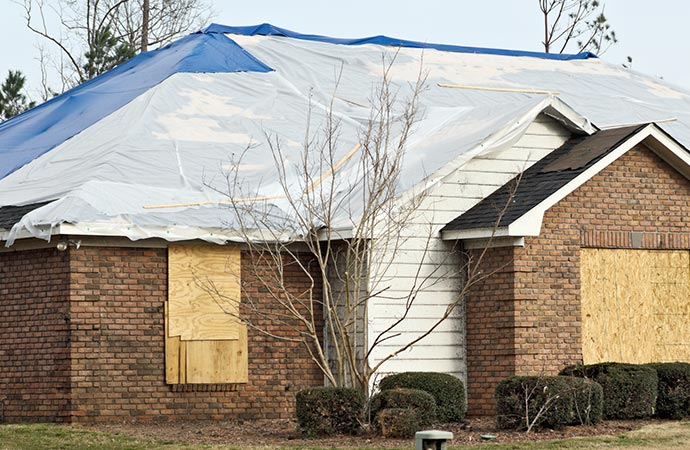 Risk of loss of insurance coverage: It's common for tarp-over services to be required by insurance carriers following a disaster, in order to be eligible for homeowner's insurance coverage for damages. The faster the tarp-over is done, the more likely you are to prevent additional damage.
Risk of further damage: Holes in the walls and roof can allow additional unwanted intrusions to your home such as weather, animals and thieves. This could add exponentially to existing issues or repair bills.
Risk of additional property loss: Looters could damage or remove anything, gaining access to your personal information and destroying or stealing your possessions. Nothing is safe in a home left open and unprotected.
Risk of liability: If someone enters you home and is injured, you could face liability.
Find Your Local "Restoration Renegades" Today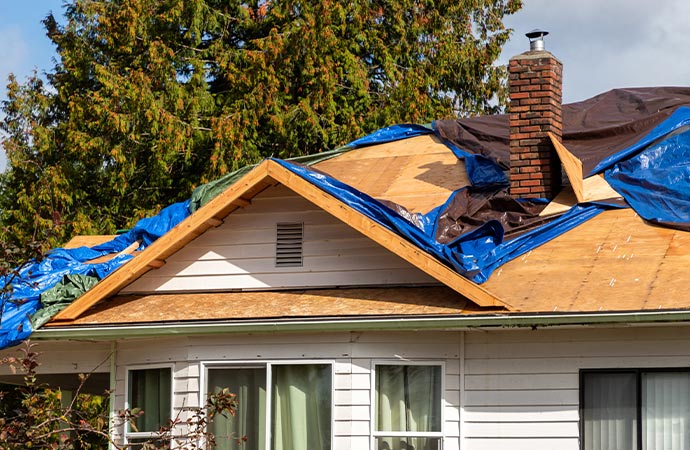 Restoration Renegades For Your Tarp-Over
Structures with fire damage are extremely dangerous and should not be re-entered until declared safe by first responders, a building official, structural engineer, or restoration professional. Though they may look safe, there may be hidden fire damage to the floor, roof, or load bearing walls, not to mention harmful airborne particulates, electrical and water hazards from firefighting, and various debris hazards. Tarp overs performed by professionals ensure proper installation and help you avoid:
D-I-Y hassles
Cheap or unsuitable materials
Damage to the structure of your home resulting from sub-par methods
Improper placement that could result in leaks, safety, or security issues
Unsuitable fastening methods that could fail or worse, resulting in added damage to your home and injury to your family during a storm.
Trust Restoration Renegades For Tarp-Over Installation in Your Area
Restoration Renegades is a network of contractors who specialize in disaster restoration services such as water or storm damage, fire damage, mold remediation, reconstruction, insurance claims and more.
We work with the following home improvement network partners:
Foundation Repair Pros: This network helps homeowners connect with foundation repair contractors.
Rug Rangers: Many restoration companies offer carpet cleaning and rug cleaning services and Rug Rangers helps homeowners find the best.
Basement Pros: This network focuses on basement waterproofing, basement finishing and crawl space repair contractors.
Call us today at 817-203-2575 or contact us online to learn more and arrange a consultation.