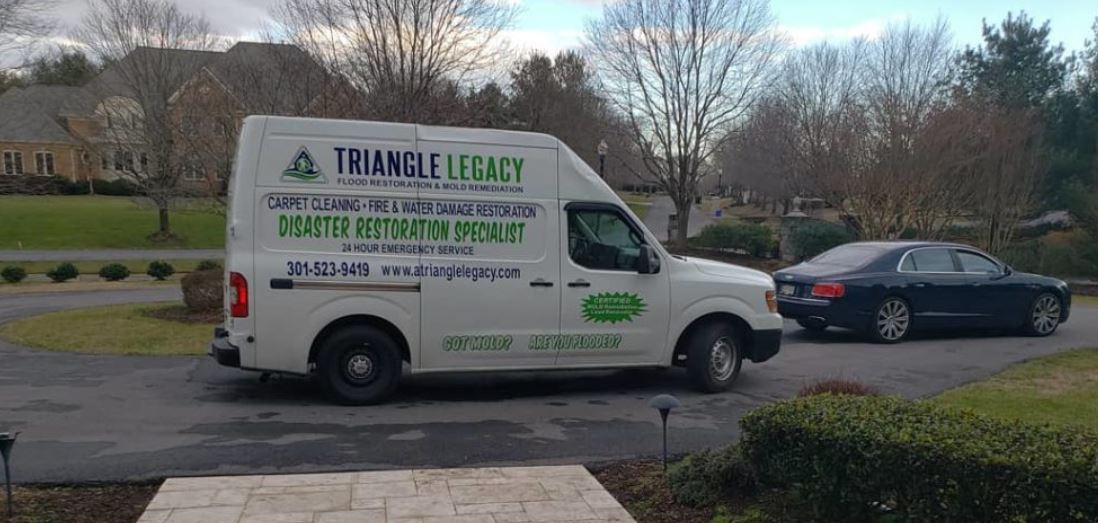 Triangle Legacy Flood Restoration & Carpet Cleaning
Flood Restoration & Carpet Cleaning Services Germantown, MD
Triangle Legacy is a family-owned business that was founded two decades ago by the current CEO, Andrew Ross. It began as a carpet cleaning and handyman service company, but with the turn of the century, however, where natural disasters are no longer unique figments of our creative imagination, but instead a harsh reality, Triangle Legacy has evolved with the times. Not only have we evolved, but we continue to do so; ensuring that we undergo all the necessary training and earn all the relevant certification along the way. This allows us to continue to be an all-hands-on-deck team of professionals, ready to serve at any time.
Professional Water Damage
We work to get your property back to normal faster. Many water damage jobs require little or no demolition and our innovative drying methods mean most repairs are completed in a few days instead of weeks. We can save your personal possessions. Using specialized equipment and cleaning methods, we can often clean and restore the contents of your home (i.e., furniture, clothing, artwork, electronics and computers) back to their prior condition. It is our pleasure to assist with the insurance claims process. We will work with you and your insurance company to help speed the settlement of your claim and get you back home, or to work as quickly as possible.
Mold Remediation
Discovered mold in your home or on your property? Let experts at Triangle Legacy take care of that for you! Our technicians perform mold removal services in the Washington DC, Maryland, and Virginia area. We know that mold can be terrifying to deal with if you're a homeowner, so it is important to get a clear understanding of what it actually is. Mold is a fungus that appears in very small amounts in all areas. The Center for Disease Control and Prevention confirms that there's a little bit of mold everywhere, so you can't avoid it completely. However, when mold grows too much, it can lead to a number of health issues and structural problems.
Why Us?
We are now a growing team of technicians who specialize in a wide range of professional services such as residential and commercial water damage restoration, mold remediation and removal, carpet and upholstery cleaning, and more!
---
Services Provided by Triangle Legacy Flood Restoration & Carpet Cleaning
Mold Remediation
Water Damage Restoration
---
Customer Reviews for Triangle Legacy Flood Restoration & Carpet Cleaning
I called Triangle Legacy at 8:00 PM on a Thursday expecting to get an answering machine. Andrew answered and after I exp...
Review Source:
My basement flooded due to a sump pump backup. Triangle Legacy completed the restoration work. This company was a dream ...
Review Source:
Location and Contact Information of Triangle Legacy Flood Restoration & Carpet Cleaning
9812 Falls Rd #114-228

Potomac, MD 20854
Areas Served by Triangle Legacy Flood Restoration & Carpet Cleaning