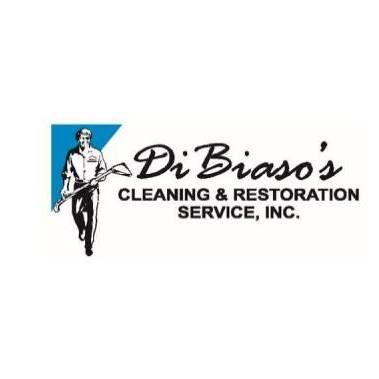 Dibiaso's Cleaning and Restoration Services
Dibiaso's Quality Property Damage Restoration in DE
We are family-owned & operated and have been serving Delaware and the surrounding areas since 1995. We are committed to providing quality workmanship and customer service with a satisfaction guarantee. Our business has been built on referrals, reflecting our passion to provide that over-the-top service we have come to be known for. As we continue to move forward and to grow, we will never lose sight of what this company stands for. We will continue to strive to make every client feel like family. SMALL ENOUGH TO LISTEN, BIG ENOUGH TO DELIVER is our motto and it truly speaks to who we are and will continue to be.
Professional Water Damage
Water Damage can be from flooding that is either sudden or has been happening for quite some time undetected. A house flood can be devastating no matter if the cause is a broken pipe, faulty household appliance, rainwater, sewage backup, or an overloaded washing machine. If left untreated, the excess water can cause health hazards and create structural damage. Many people think they can clean up the damage themselves by extracting the water and patting the areas dry, but improper or delayed cleanup can cause health hazards, create structural damage, and lead to problems such as mold. Dibiaso's Cleaning & Restoration Service, Inc. has the scientific knowledge and certified experts to get the water removed and your home or business dried out thoroughly and in a timely fashion. We understand the devastating nature of water damage to families or businesses, we do whatever it takes to give back a sense of security with minimal disruption.
Mold Remediation
Mold Growth can be detrimental to any property and to your health. At DiBiaso's Cleaning and Restoration Services Inc, our skilled mold specialists have the training, tools, and resources necessary to eliminate mold from your home and business, leaving it a safer place. They are educated in the latest IICRC recommended techniques for early detection and treatment of mold.
Biohazards Cleanup
Biohazards are defined as infectious agents or hazardous biologic materials that present a risk or potential risk to the health of humans, animals, or the environment. Contact with any bodily fluids or blood can expose one to dangerous pathogens and may potentially cause health problems. Due to this, biohazardous materials must be cleaned in strict accordance with safety procedures and health.
What Can You Expect?
It is our belief that our integrity and competency is the root of our success and will continue to allow us to provide high-quality and valuable services to our clients.
---
Services Provided by Dibiaso's Cleaning and Restoration Services
Mold Remediation
Water Damage Restoration
---
Customer Reviews for Dibiaso's Cleaning and Restoration Services
(5.00 out of 5) -
2 reviews
Been using DiBiaso's Cleaning and Restorations for years now. From simple cleaning to emergencies they've helped tak...
Review Source:
We experienced flooding in our basement during the storm yesterday. I called Dibiaso's to see if they could help. The ...
Review Source:
Location and Contact Information of Dibiaso's Cleaning and Restoration Services
690 Blackbird Station Rd

Townsend, DE 19734
Areas Served by Dibiaso's Cleaning and Restoration Services