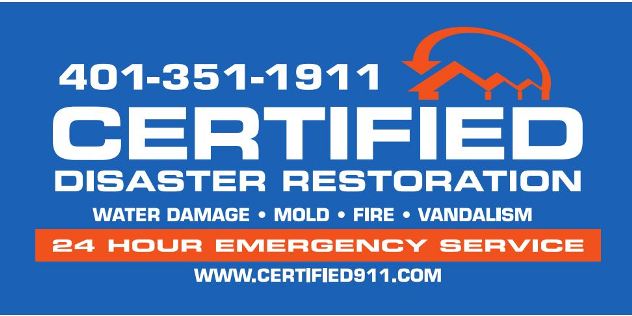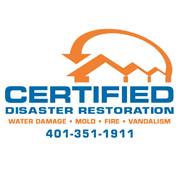 Certified Disaster Restoration
Certified Disaster Restoration Services Around RI
For the experts in disaster relief and decontamination services, you need the Certified Disaster Restoration team in Providence. For over 25 years, we have seen every natural disaster and pandemic and have the knowledge and expertise to properly clean, decontaminate, and treat disaster relief areas. We are your lifeline for disaster response time. That's why we offer 24/7 emergency disaster relief services for contamination, water damage, fire damage, mold removal, and more.
Trusted Water Damage
Storm damage and flooding can cause significant damages to your home or business. Certified Disaster Restoration has helped the families and business owners in Rhode Island through hurricanes and dangerous storms for over 25 years. If your home has been affected by water damage, whether a pipe burst, hot water heater leak or a storm flooded your house, we are the team you can trust for your restoration work. We provide 24/7 emergency services to provide help when our customers need it most. Call us today at 401-351-1911 if you need help in restoring your home or business.
Mold Remediation
Mold Growth is a Fungal Species creating serious health hazards to residents of mold-infected dwellings. Mold damage is extremely difficult to remedy. Only experienced technicians, who are trained specifically in Mold Remediation are capable of eliminating this toxic pathogen. Mold is produced by moisture and spreads rapidly. Within a 24-48 hour period, a structure can be fully infected. 3-5 mold spores, can multiply in excess of a million spores in one square inch of drywall. Vibrations and movement can send mold airborne, creating an uninhabitable environment for individuals. Time is of the essence and Mold Remediation is needed immediately.
Fastest Fire Damage
Fire can be one of the most traumatic and disruptive events you encounter as a home or business owner. Oftentimes smaller and more localized fire damage can be repaired by Certified Disaster Restoration while the home or business is occupied. Unfortunately, larger and more extensive damage may require the temporary relocation of occupants and contents. To make matters even more complicated, a structure fire can result in damage that goes much deeper than the obvious visual and structural damage. Often times there is water damage as a result of fire extinguishing efforts. Smoke staining and embedded odor issues can affect furniture, walls, and other content within the home. That's why you can trust the experts of Certified Disaster Restoration for your smoke and fire restoration.
Why We Lead?
We guarantee our work to be the highest quality, most accurate workmanship to the disaster industry. If for any reason, an item is not restorable, we take responsibility for explaining the reasons to your insurance company. We further guarantee that our deductible, you will not be charged for services unless you personally authorize such services.
---
Services Provided by Certified Disaster Restoration
Mold Remediation
Water Damage Restoration
---
Customer Review for Certified Disaster Restoration
(5.00 out of 5) -
1 review
While we were away on a "once in a lifetime" family vacation a pipe burst flooding our entire finished basement. It was...
Review Source:
Location and Contact Information of Certified Disaster Restoration
15 Clarkson Street

Providence, RI 02908