Your Commercial Restoration Professionals for Smoke, Fire, Water or Other Disaster Restoration Services
We are North Carolina's Leading Restoration Team. When disaster strikes, every minute counts. That's why Builder Services Inc of NC is here for you 24 hours a day, 7 days a week, 365 days a year. We offer on-location damage assessments and cost estimates to property managers, business owners and insurance representatives.
Fire Damage Restoration in Raleigh & Durham, NC
Fire outbreaks caused by natural disasters or incidents can lead to mass destruction of the property and can even take lives. Fire damages leave charred areas on the property and other damages that need to be completely restored or repaired. After the fire is extinguished by the firefighters, the property needs a complete makeover as the fire destroys walls, roofs, and causes structural damage. A lot of areas will be covered in smoke and soot. Additionally, the water used to extinguish the fire could mix with soot and cause more serious problems, and more water damages.
Builders Services of NC is the leading fire damage restoration team in North Carolina. With extensive knowledge from years of experience, we are your best bet to recover from even the most disastrous fire incident. Our services are available 24/7/365 because incidents can happen anytime.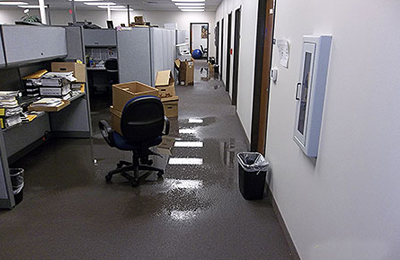 Water Damage Restoration in Raleigh & Durham
If you are a business owner in North Carolina, you realize that your physical property absorbs damages on occasion in order to shelter you. The most common is water damage. Water damages such as burst pipelines, plumbing overflow, appliance leakage, and hail damage are common. Whenever that happens, Builder Services of NC is here to help you recover from such damages.
We are the local professionals of water damage restoration throughout North Carolina. Our promise of dedication and quality will not fail to impress you. We have state-of-the-art drying equipment and tools to provide you with accurate and reliable water damage restoration. Whether it is a leaking appliance, overflowing toilets or sinks, storm & flood damage, we have the expertise to deal with it. We are available in Burlington, Garner, Henderson, Rolesville, and more cities across North Carolina.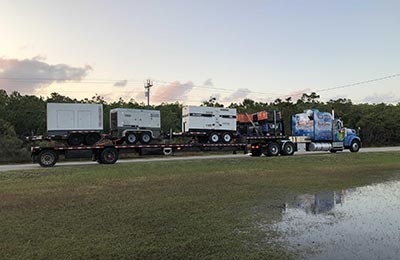 Emergency Response Plans | Raleigh, Durham & Cary NC
Disasters happen to everyone, and they can occur at any time. At a moment's notice, your business or commercial property could be severely impacted by a fire, flood or fallen tree that smashes your roof. The key to a quick recovery is having an emergency plan in place before it is needed.
Unfortunately, many business owners find themselves dealing with a disaster and wondering what to do. At Builder Services Inc of NC, we believe in preparedness. That is why we offer emergency response plans (ERPs) for our customers to get their businesses up and running ASAP in the wake of a natural or man-made disaster.
Disinfecting Service - Raleigh, Durham & Cary NC
Viruses such as SARS, swine flu, the novel coronavirus (COVID-19), and other bacterias may be present inside your office or commercial property because of those who spend time outside the premises. Builder Services Inc of NC can perform deep cleaning and apply EPA certified disinfectants to eliminate any existence of pathogens in your building. We offer complete sanitization services for your commercial property in Raleigh, Durham & Cary NC.
Commercial Board Up Services in Raleigh-Durham, NC
From fires, hurricanes and tornadoes, to flash floods and hailstorms, Mother Nature and accidents can wreak havoc on all types of offices & commercial properties. That is why the team at Builder Services Inc of NC stand ready on a 24/7 basis to board up your property after disaster strikes in Wake, Durham, Granville, Franklin, and Vance counties. Our service professionals understand how stressful weather-related or other disasters can be, and we work quickly and efficiently to set your mind at ease by securing the location so you can ensure there is no additional damage or theft throughout the repair process.
After the board up, we have years of experience working closely with insurance agencies to restore office parks, industrial facilities, and multifamily dwellings if your property needs restoration work as well. Our experts will assess your damage, provide a detailed estimate and timeline, and get to work restoring your property to its original condition.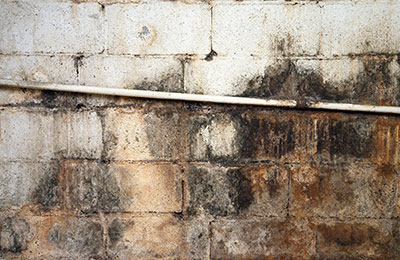 Mold Removal Services in Cary & Raleigh, NC
Water damages caused by leaky appliances or indoor floods encourage mold growth. Wet and dark indoor surfaces provide the perfect conditions for molds to breed. Once planted, molds can spread extremely fast throughout your office or commercial property.
Molds feed on the organic material, slowly breaking it down and causing damages to the object or wall affected. Additionally, molds release thousands of tiny spores in the air that cause health-related problems as well. Thus, mold growth has to be prevented at all costs.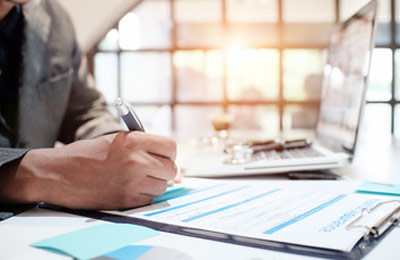 Insurance Professionals in Raleigh, Durham & Cary NC
When one of your customers has a fire, flood, or another type of disaster to their business, you need a business restoration company you can trust to give you an honest, fair estimate and complete the work quickly. Builder Services Inc of NC is the company you can trust to make the process easier for you the insurance agent and your customer.
Our certified professionals are available 24/7/365 to respond to emergencies as they happen. For more than a decade, we have been turning business owners and insurance professionals into satisfied customers throughout Wake, Durham, Granville, Franklin, and Vance counties.
---
Contact Builder Services Inc of NC
Location and Contact Information of Builder Services Inc of NC
Areas Served by Builder Services Inc of NC