The BEST Restoration Services in the Four Corners Region
Jumping back from a recent disaster is truly a difficult process. Since disasters can occur at any given point and time, sometimes it is impossible to prepare for the event even if you have done your best to protect your property. Once the damage has been done, you are faced with a mountain of clutter that ranges from the structural composition of your homes to important and personal belongings.
Dealing with this kind of issue all on your own is not a suitable choice. You need a team of experts to help you get through this massive bump on the road, and to reassure that your property will be back in shape in no time. We, at Best Cleaning & Disaster Restoration Services, are the right people to face this daunting task. Over the years, we have witnessed hundreds of homes that have been damaged by disasters such as floods, fires, and strong storms.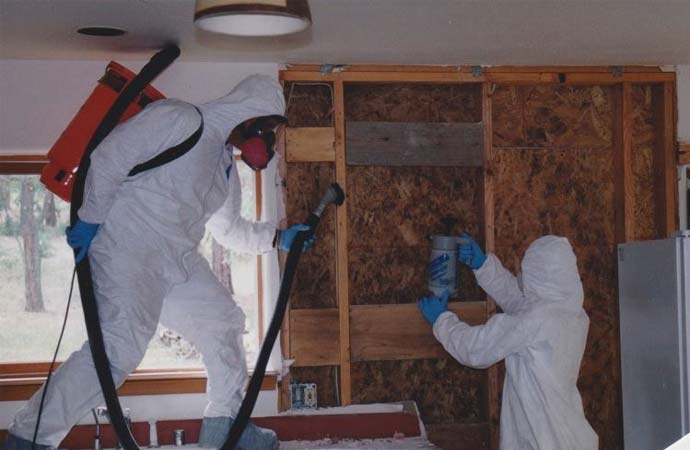 Disinfecting Services in Durango, Farmington, Cortez & Pagosa Springs
The fight against the current global pandemic is currently going on all across the globe. But there are many other viruses such as SARS, swine flu, the novel coronavirus (COVID-19), and other bacterias that can be just as problematic and COVID 19 cases are steadily escalating. We have to take strict precautions to keep ourselves and our families protected from such a dreadful virus that is responsible for making many ill and leading to death in others.
It has become necessary to disinfect everything we use in our daily routine but most importantly we need to apply this method for our homes and businesses. Best Cleaning and Disaster Restoration can be here to help, with our cleaning and restoration experts who take great responsibility in disinfecting properties in Durango, Farmington, Cortez, Pagosa Springs, Lewis, and many more areas.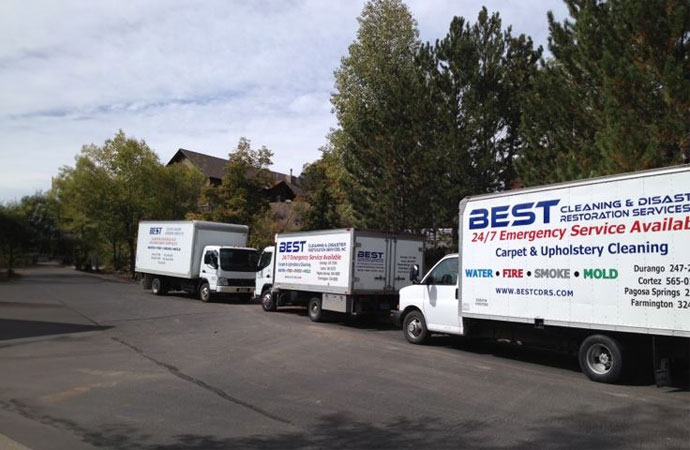 Water Damage Restoration in Durango, Farmington, Cortez, and Pagosa Springs
Water is a formless element, and because of this fact, it can easily be stored or absorbed in any given space. During the event of the disaster, your initial reaction is to get rid of the liquid that is trespassing into your home. Once that is dealt with, however, it is possible that you have missed a few areas that need to be dried. Ignoring these damp or moist surfaces is not an option because, in due time, they can become the perfect places to harbor noxious toxins and damage the internal systems of your devices.
For example, mold and mildew love to grow in dark, damp, and humid environments; and if certain spaces have been wet for too long, it is possible that they will manifest there. Their presence should be a concern of yours because the spores they emit are known to generate asthma and allergies. Another situation where you do not want to be caught up in is plumbing overflow. Water that is coming from the drain or pipe is riddled with bacteria, and letting it enter your property will not bode well. If they are not cleaned properly, you are exposing yourself with harmful substances that will make you sick.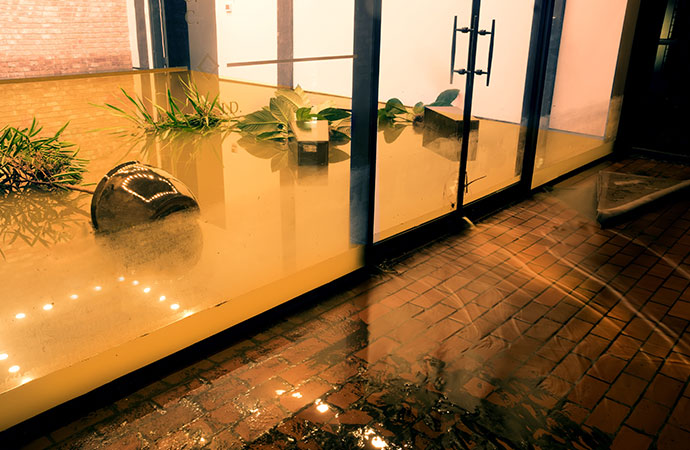 Storm & Flood Damage Restoration in Durango & Cortez
Best CDRS provides emergency restoration services for business and residential properties. Business Restoration requires restoration on a large scale and requires intricate and complex logistics to execute disaster restoration services. Call us today at 970-400-1080 to start your restoration process.
---
Services Provided by Best Cleaning and Disaster Restoration Services
Mold Remediation
Water Damage Restoration
---
Contact Best Cleaning and Disaster Restoration Services
Location and Contact Information of Best Cleaning and Disaster Restoration Services
Areas Served by Best Cleaning and Disaster Restoration Services