Broken Pipe Repair | Restoration Renegades
A broken pipe not only causes structural damage to the home, but also creates a health risk. Water backflows, one of the indicators of a burst pipe, can lead to water-borne infections. Mold, mildew, and other germs that thrive in high-moisture environments can trigger allergies and cause respiratory difficulty. Broken pipes can also cause electrical problems in the house, which can lead to other serious problems. The financial impact can be severe, even costing a homeowner the entire home.
For broken pipe repair, give the Restoration Renegades network of superior water restoration providers a call at 817-203-2575, and your local professionals will be on their way to help. Our contractors are ready to respond 24/7.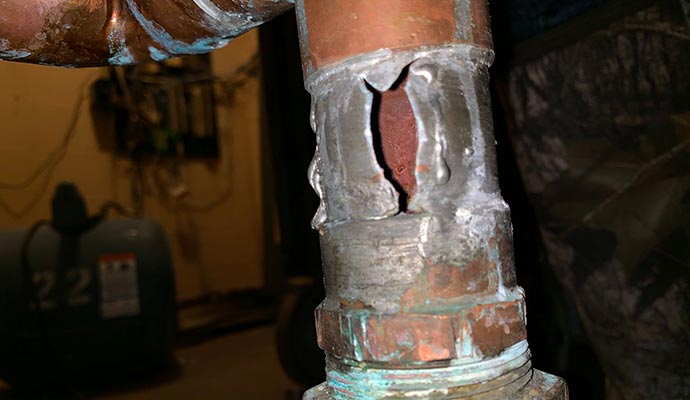 What Causes Broken Pipes?
Pipes can break for a variety reasons. Freezing is the most common cause of a broken pipe, and especially common in winter. Pipes that are old, broken, or poorly insulated, are likely to freeze when temperatures drop. When pipes freeze, water expands and can cause the pipe to burst due to the increased pressure.
In many situations, the harm becomes visible only after a freeze has passed. Water tends to leak more as it melts from within the pipe. A broken pipe can also be caused by a variety of factors: aged pipes, increased water pressure, blockage, tree roots, and poor quality.
Find Your Local "Restoration Renegades" Today
Why Choose Restoration Renegades?
Trained & certified professionals
Locally available contractors
Insurance claim assistance
Free inspection & estimates
Serves residential & commercial sites
The sooner your water pipe is repaired, the sooner we can focus on drying out your property and recovering the water-damaged contents. Otherwise, risks such as mold, mildew, and poor indoor air quality may come back to bother you in the future. Click on the link to find your local contractor for yourself today!