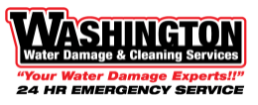 Washington Water Damage & Cleaning Services
Property Damage Restoration Services By Seattle in WA
Since 2007, property owners throughout the Puget Sound region have turned to Washington Water Damage & Cleaning Services for all their restoration and cleanup projects. No matter the cause or the extent of the damage, we return properties to their original, pristine condition. Owner and operator Scott Russell is dedicated to a friendly, personal approach to expert restoration services. He takes great pride in the work of each and every one of his exceptional technicians and professionals. At Washington Water Damage, we genuinely care about our customers, and we'll do whatever it takes to get the job done. After all, these are more than just walls and floors — these are our customers' homes, their places of work, personal spaces which carry memories as well as materials.
Professional Water Damage
The Washington Water Damage team has more than 25 years of experience to provide you with the fastest and most cost-effective drying solutions. We do more than simply treat the obvious water damage. We tackle the core of the problem, eliminating further sources of damage, mold removal problems, and invading water issues. Get peace of mind that comes from knowing that problems won't come back. We treat your home or business as though it were our own.
Best Fire Damage
We're specialists and the recommended solution for the Seattle-Tacoma area for both severe and minor fire and smoke damage and restoration. Regardless of the size, a burned home can be both emotionally and financially damaging, but it is important to call a professional as soon as possible. Your cleanup efforts could produce more damage if not done properly.
Emergency Support
To protect your investments and your health. Our solutions are time-tested, effective, and successful. And we have the fastest response times in the industry. Other water damage restoration companies look to us for cleaning and restoration best practices.
---
Services Provided by Washington Water Damage & Cleaning Services
---
Customer Reviews for Washington Water Damage & Cleaning Services
Jeff Roach and his team saved our home. We woke up one-morning last summer to a flooded house where it was literally rai...
Review Source:
My upstairs neighbor recently had a serious plumbing problem which resulted in soaked carpeting, and damage to portions ...
Review Source: