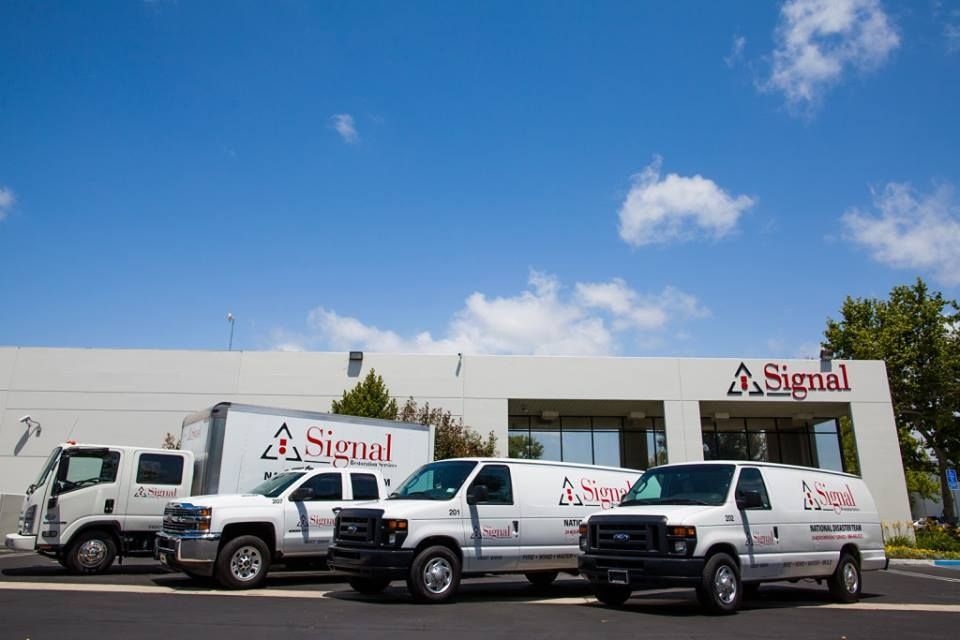 Emergency Damage Restoration Services By Signal Restoration
A leading provider of emergency damage restoration services, Signal has extensive experience and expertise in disaster recovery, environmental services, cleaning, repair, and reconstruction. So you can rest assured that we are always ready to come to the rescue.
FIRE, SMOKE & ODOR REMOVAL
Once the fire is out, the damages to your property continue, caused by heat, soot, smoke, water, etc. Our professionals are trained to examine surfaces, building materials, and contents to identify damage and create an effective restoration plan.
WATER REMEDIATION
Water damage restoration includes the complete process of water extraction, drying (structure and contents), and cleaning. Water can damage property and, if not addressed promptly and properly, it can lead to a dangerous mold problem. At Signal, our technicians are trained to identify the source of the water and then remove it from your site. During the water extraction process, we monitor and document the process to make sure the job is completed with precision.
MOLD MITIGATION & REMEDIATION
Mold can present serious health risks for you and your employees. At Signal, our mold remediation experts are trained to identify and remove all types of mold from your building
EMERGENCY POWER
When disaster hits, time is the enemy. At Signal, our Rapid Response Team provides immediate assistance in securing your business from the elements to prevent additional damage. You can count on it.
---
Services Provided by Signal Restoration
Fire Damage Restoration
Mold Remediation
Water Damage Restoration
---
Customer Reviews for Signal Restoration
I had a major roof leak a few weeks ago. Signsl handled the clean up and drying out of the wall. They are very professio...
Review Source:
I've only survived as long as I have in Property Management because of Signal! Rob & Javier are my restoration Dream Tea...
Review Source:
Location and Contact Information of Signal Restoration
2490 Industrial Row Drive

Troy, MI 48084

In Business Since: 1972
Areas Served by Signal Restoration