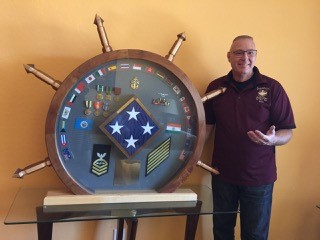 Saviour's Restoration LLC
Saviour's Damage Restoration Expert Services in AZ
Saviour's Restoration LLC was established to provide water/flood damage restoration, mold removal/remediation, and odor removal/abatement services. We are members of the Arizona Registrar of Contractors, fully credentialed through the IICRC, and properly insured for the functions we perform. I am personally on-site for every job from start to finish. Although our immediate service area surrounds our home base of Gilbert, Arizona, we will travel extensively to all who require our professional services throughout the Phoenix metro area and beyond.
Professional Mold Remediation
Mold becomes a problem inside a home or business when there's excessive humidity or moisture for an extended period of time. The problem can originate from sudden water releases, like a burst pipe or large spill that goes untreated, or from a chronic condition, such as a leaking roof or plumbing. Even high humidity or warm, moist air condensing on cool surfaces can trigger mold problems. It's always best to have the mold evaluated and removed by a certified professional. Mold can grow almost anywhere in a home or business if conditions permit. If there is visible growth on painted wall surfaces, property owners should be concerned about what may be growing on the wall's opposite side. The environment inside the walls of a house often differs drastically from the outside and could create a perfect haven for mold. If the wall remains wet for a prolonged period, it's almost guaranteed that the mold growth on the backside will be worse than on the front. At that point, containing the workspace and removing moldy materials, followed by cleaning of salvageable framing, are the best options. Mold can be seen and smelled. Be alert to the colors as mold can be any color including white, orange, pink, green, purple, brown, or black. Mold usually has a musty or earthy odor.
Why Choose Us?
You and your property are treated with the utmost care and respect. We "Emphasize the Golden Rule" everywhere. GUARANTEED LOWEST PRICING. Our unique pricing structure ensures we achieve this, Always. Low Pricing does not equate to substandard service. We will go "above and beyond" to ensure your Complete Satisfaction in everything we do.
---
Services Provided by Saviour's Restoration LLC
Mold Remediation
Water Damage Restoration
---
Customer Reviews for Saviour's Restoration LLC
(5.00 out of 5) -
2 reviews
My wife and I have used Saviour's Restoration multiple times and they are cost-effective while doing a great job! We've ...
Review Source:
Location and Contact Information of Saviour's Restoration LLC
126 E Joseph Way

Gilbert, AZ 85295