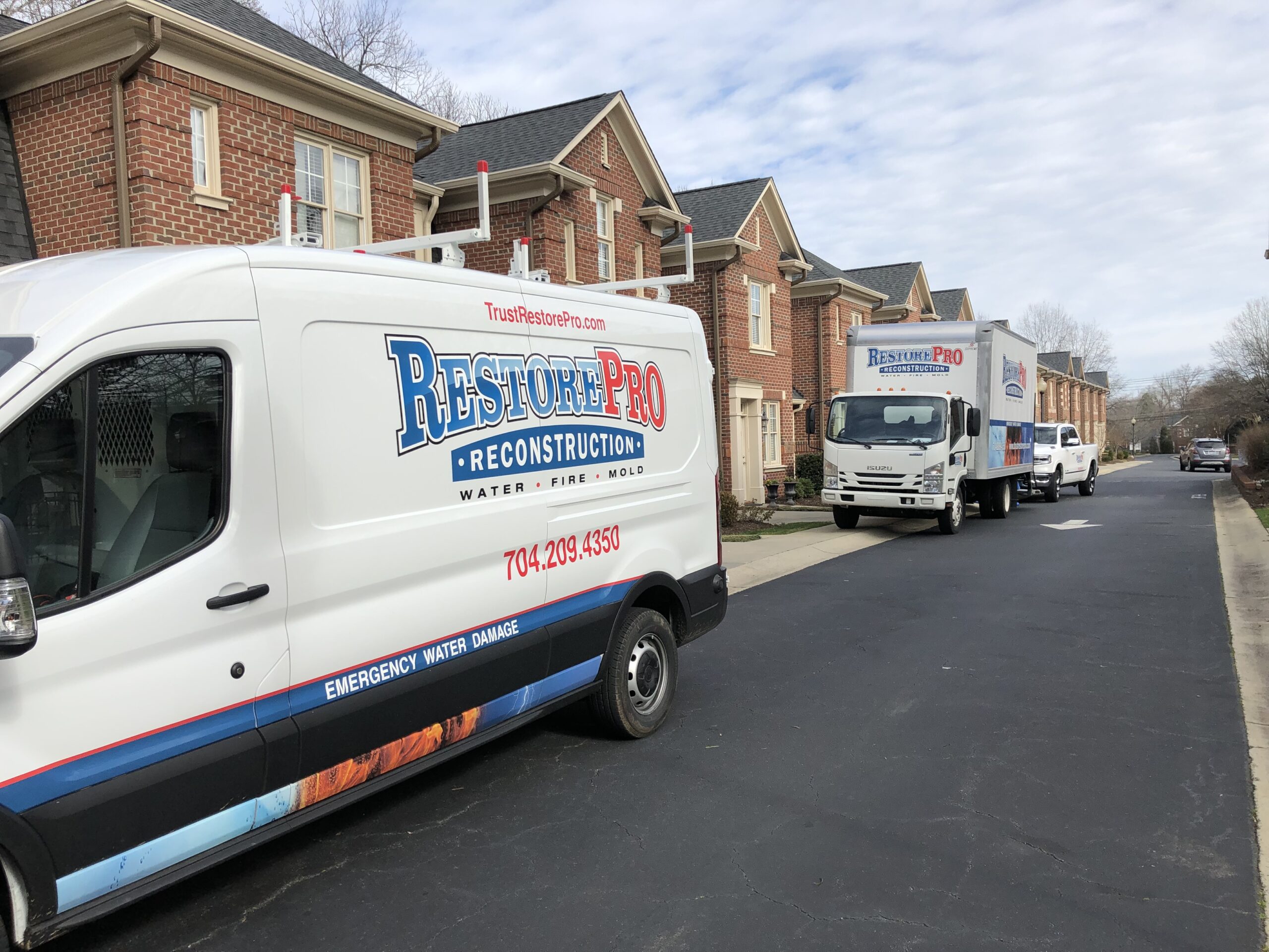 RestorePro Reconstruction
RestorePro Residential & Commercial Damage Restoration Services
When damage occurs to your home that requires residential restoration services, look no further than the pros at RestorePro Reconstruction. For 30+ years we have been serving homeowners of the Carolinas with unparalleled restoration services. We pride ourselves on being a people-first company. This means that although you call on us to restore your property, we make sure you, the client, are treated with respect as we help you navigate this difficult time.
Fire Damage Restoration
When your home or business experiences a fire and you require fire damage restoration, it's important to act fast and go with a company that has your best interest in mind. At RestorePro Reconstruction, we have been proudly serving the Southeast for over 30 years and our fire & smoke damage teams are among the highest-rated in the county. When you experience a damage-event in your home or business, initially there are more questions than answers.
Water Damage Restoration Expert
RestorePro Reconstruction offers water damage restoration services from our 6 key locations in North Carolina, Tennessee, and South Carolina. We're known throughout the Southeast as one of the highest-rated restoration companies, and pride ourselves on our compassion, communication, and top-tier craftsmanship. We are an IICRC certified company and can perform water-related restoration services on both commercial and residential properties.
Mold Abatement
The presence of mold in your home or business can cause long-term health issues. At RestorePro Reconstruction we have six offices across the Southeast and are no stranger to mold removal and mold abatement. Mold can occur when any presence of moisture is left unattended in your home or business. Our clients that have had major water damage events usually have all structures properly restored so the likelihood of mold growth is typically lower.
Our Dedication to You
As a people-first company, our main focus is you. Throughout the restoration process you will have a dedicated representative that consults with you regularly.
---
Services Provided by RestorePro Reconstruction
Fire Damage Restoration
Mold Remediation
Water Damage Restoration
---
Customer Reviews for RestorePro Reconstruction
Jake and the restore pro team were AWESOME! Jake was on time for every appointment and always returned texts and calls. ...
Review Source:
RestorePro came in and started working on fixing my water damage. Corey was very nice, well they all were. All the guys ...
Review Source:
Location and Contact Information of RestorePro Reconstruction
106 Capitola Dr

Durham, NC 27713
Areas Served by RestorePro Reconstruction