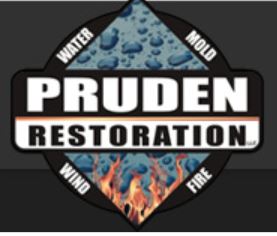 Pruden Restoration Water, Mold & Fire Damage Services in AR
Pruden Restoration is a BBB-rated company that performs 24-hour emergency response to all of northwest Arkansas, in both the insurance and the private sector. Both fire and water can be devastating losses to deal with but with Pruden Restoration, you are not alone. We provide the latest technology in water mitigation, water detection, water extraction, evaporation and dehumidification. We are also a complete mold remediation company here to restore your home or office back to a clean living environment.
Best Water Damage
The clean-up and removal of water or flood damage may be much more than what is visible. When water pipes burst or began to leak in your house it may not get noticed for an extended period of time. Water can result from many factors, faulty sump pump, leaking roof, rusted water heater, burst pipe, ice dams, dishwasher or washing machine. Any product that carries, stores, or prevents water from intruding on your house is susceptible. If not restored soon secondary damage will begin, aka mold and mildew which causes biological contamination.
Mold Remediation
Pruden Restoration is a complete mold service company. Pruden Restoration uses the standard protocols that are set forth in the IICRC S520 Mold Remediation Standards guide. We provide mold removal services to all of North West Arkansas. We provide our services to banks, realtors, property management companies, commercial buildings, and always to the general public.
Dependable Fire Damage
Have you ever had grease or electrical fire? Was your home struck by lightning? Unfortunately, disasters like this happen every day and leave people in a state of confusion. At Pruden Restoration, we are here to work with you and your insurance company to get your life back in order. Pruden Restoration can perform demolition services along with rebuilding the structure. We can perform all aspects of restoring a home including replacing flooring, drywall, interior trim and painting and all exterior damage.
Why Do Make a Call?
To stay abreast of the latest technologies and industry requirements, Pruden Restoration is an active participant in industry associations and certifications. We constantly strive for improvement to better serve our customers and an essential element to continually improving is networking with professionals, companies and associations.
---
Customer Reviews for Pruden Restoration LLC
I had a water leak in my kitchen. I found the problem at about 9pm. And they were at my house within 2 hours assessing t...
Review Source:
Replaced my roof, gutters, and downspouts professionally and in timely. Recommend.
Review Source:
Location and Contact Information of Pruden Restoration LLC
128 W Emma Ave #4305

Springdale, AR 72764
Areas Served by Pruden Restoration LLC