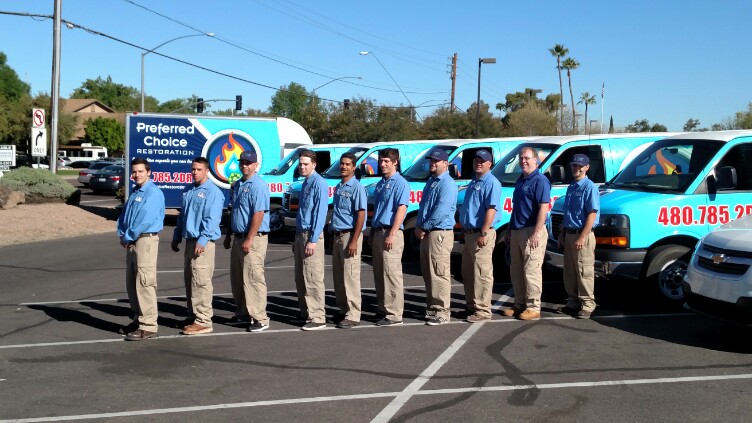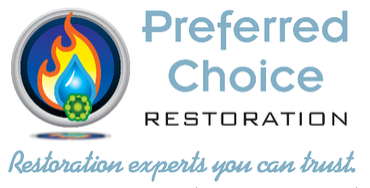 Preferred Choice Restoration
Preferred Choice Property Damage Restoration Services in AZ
Privately owned and operated; not a franchise. We have over 40 years of industry experience and continue to grow our talented and experienced staff of damage restoration professionals. We maintain ongoing technical certification and customer experience enhancement training. Commercial & residential capabilities; no job is too big or too small. Extensive experience working with Insurance carriers, plumbers, property owners, business owners, property managers, community associations, third party administrators, independent adjusters, agents / brokers and service providers such as, plumbers, roofers, HVAC and general contractors.
FIRE AND SMOKE DAMAGE
It's never easy experiencing the devastation of a house fire or a fire in your business property. Whether you are dealing with major fire damage or heavy smoke damage, you will need a professional to walk you through the steps of restoring your home or business to its former condition. From the moment of the fire happens, victims are inundated with public adjusters, insurance reps and other restoration companies that are "chasing fire trucks" looking to hard sell you as quickly as possible. We encourage our clients to take a breath and evaluate all the options and possibilities, and choose an experienced professional that will stand by their side for the entire clean-up and restoration process. Preferred Choice Restoration can do that for you.
WATER DAMAGE
Hundreds of gallons of water are normally used and discarded in and around your home daily. Tap water is used for drinking, cleaning, and washing. Groundwater travels through the soil beneath your home. Rainwater is being shed by your roof and flows through the gutters. When everything is working and going as it should, water is wonderful; but if pipes leak, appliances break or it rains too hard, water can cause extensive damage and loss of irreplaceable belongings.
MOLD MITIGATION AND REMEDIATION
At Preferred Choice Restoration, we know that mold and moisture can destroy the value and structure of your home or business, as well as create serious potential health risks. If you try to clean up Molds by wiping them away, you are actually spreading more spores inside your property rather than eliminating them. Not all mold is dangerous to all people, but the problem is that reactions to various molds are not predictable, unless of course you have a known allergy. We take Mold seriously ans so should you. Our experienced technicians will meet with you to immediately assess the situation and give you a straight forward estimate and action plan to return your property to perfect condition and keep you safe from the damaging effects of Mold to your health and property.
WHY US?
Leading restoration / repair services, Customer Care Department, >98% customer satisfaction score company wide. Extensive list of references from satisfied customers.
---
Services Provided by Preferred Choice Restoration
Mold Remediation
Water Damage Restoration
---
Customer Reviews for Preferred Choice Restoration
(5.00 out of 5) -
2 reviews
best guys in the industry! very professional and will make your place look like nothing happened!
Review Source:
Preferred Choice was professional from start to finish. They immediately responded when I had an issue with my kitchen ...
Review Source:
Location and Contact Information of Preferred Choice Restoration
125 N Sunway Dr

Gilbert, AZ 85233