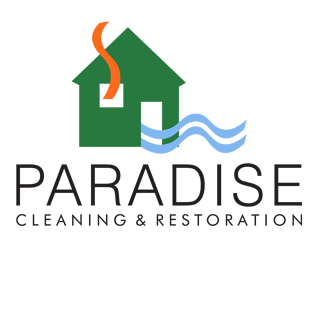 Paradise Cleaning & Restoration
Paradise Cleaning & Restoration Services in RI
An independently-run company, Paradise Cleaning & Restoration has been helping local homeowners restore the damaged property for more than 40 years. Jim Paradise founded the business in the early '70s with a mission to help people return to a clean, safe and secure home after unexpected events. In 2016, Michael Daly took over Paradise Cleaning & Restoration in the same tradition: a dedication to excellent customer service, professionalism, and attention to detail. A Rhode Island native, Michael has called Newport home for more than 20 years. Paradise has been voted "Best in the Northeast" several times and consistently named among the top 100 restoration companies in the U.S.
Fire Damage Expert
We are available 24 hours a day when a disaster strikes. When fire or smoke damage occurs, acting fast is important. Soot not only gives off a strong odor if left on surfaces for an extended period of time can cause secondary damage. Paradise Cleaning & Restoration will immediately begin to remove the damaged structures, clean soot, and rid your home of the contaminants that come with a fire or soot problem. Our IICRC Fire & Smoke Restoration-certified technicians use HEPA air filters during the remediation process to help eliminate odors caused by fire & soot. We clean the structure so you can safely return to your home. When disaster strikes, we should be your first call to begin the remediation process and get you back into your home quickly.
Mold Remediation
Mold problems can be visible and obvious, or mold can be hidden and difficult to see. Whether you have an obvious problem or your home just doesn't "feel right", we can help you assess the situation. Sometimes we can spot a problem and treat it immediately, other situations may call for an air quality test to determine if mold is present. Once identified, we will discuss the best and the safest way to remediate the problem. We will isolate the affected area, remove or clean the contaminated material and spray an anti-microbial to the area.
Water Damage
Most insurance companies require immediate action to avoid secondary damage. After 48 hours in the right environment, mold can begin to grow and create an unhealthy home. Call immediately to contain and mitigate further damage and begin the remediation process
Why Choose Us?
Paradise Cleaning & Restoration's employees are certified by the IICRC (Institute of Inspection Cleaning and Restoration Certification). Our technicians have certifications in Water Damage Restoration, Applied Structural Drying, Applied Microbial Remediation, Fire & Smoke Restoration and Odor Control. We work closely with homeowners, insurance carriers, and property managers to ensure that you're completely satisfied with each finished job.
---
Services Provided by Paradise Cleaning & Restoration
Fire Damage Restoration
Mold Remediation
Water Damage Restoration
---
Customer Reviews for Paradise Cleaning & Restoration
We were a bit overwhelmed with how to approach cleaning our parents' home, which hadn't been lived in for 4 years (excep...
Review Source:
We discovered mold under some insulation in our attic. Paradise came out right away and gave us a nice straight forward ...
Review Source:
Location and Contact Information of Paradise Cleaning & Restoration
170 Aquidneck Avenue

Middletown, RI 02842
Areas Served by Paradise Cleaning & Restoration