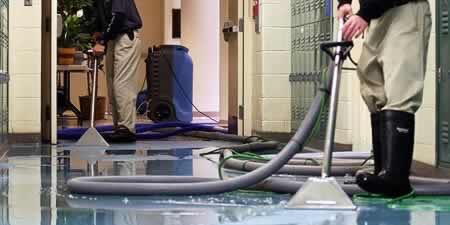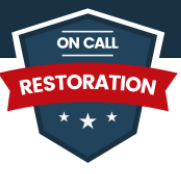 On Call Restoration Providing Damage Restoration in AZ
Here at On Call Restoration, we take pride in our work. That's why we're dedicated to bringing in the best contractors who have experience in the trade and professionalism in their veins. Our nationwide service seeks to work alongside the hardest workers in every state so you don't have to search for them. No matter where you are, you can rest assured that your home will be perfectly safe and dry.
Fire Damage Restoration Experts
The effects of a fire are devastating and they add a lot of stress to the entire household. Selecting On Call Restoration to help you pick up all of the broken pieces after the fire can ease your pain and suffering. On Call Restoration not only has a team of experienced specialists, but they also have compassionate and empathetic staff members that understand the struggles that you are currently experiencing. They believe that you deserve the best Glendale, AZ fire damage restoration services.
Professional Water Damage
On Call Restoration is a full-service restoration and cleanup company. They are dedicated to helping you fully recover from the damage that your home and your possessions have suffered from. They serve Glendale, AZ, and its surrounding areas and both commercial and residential owners. Call them now and their personable staff will entertain any of your needs.
Mold Remediation
At On Call Restoration, they have worked hard to build an exceptional reputation for their professionalism, expertise, and hard work. They know that homeowners have a lot of other companies to choose from whenever they need Glendale, AZ mold removal services, which is why they made sure to be the number one amongst all of them. They have a staff that is composed of highly trained and skilled technicians and it is one of the main factors that separate them from the rest of the crowd.
Why Choose Us?
When it comes to quality service done fast and done right, On Call Restoration is the number worth calling. Not only does our staff have the experience and tools to do a great job, they're also friendly and reliable. That's because working with On Call Restoration is a promise to deliver the best services available at competitive price ranges across the states. Should you ever be in need of water damage removal or similar services, just call in for professional help.
---
Services Provided by On Call Restoration
Mold Remediation
Water Damage Restoration
---
Location and Contact Information of On Call Restoration
18205 N 51st Ave

Glendale, AZ 85308