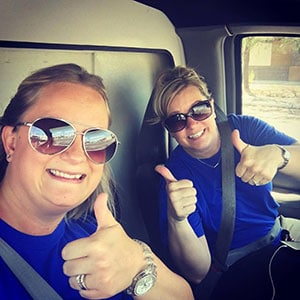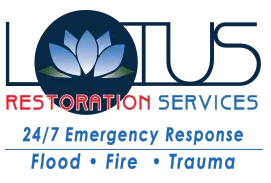 Lotus Restoration Services
Quality Damage Restoration Services By Lotus Restoration in AZ
Lotus Restoration Services is a woman-owned and operated company, established in early 2015. Although the company in itself is relatively new, owners Jill Herndon and Nichole Clinger have over 20+ years of industry experience. Lotus Restoration Services was built on a dream of setting a new standard in the restoration industry, a standard of integrity, honesty, and compassion. We represent quality, integrity, and prompt professional services to our customers in need.
Water Damage Expert
Any size water intrusion can become a serious problem regardless of the source if not dried properly without delay. Water damage is the most common reason for home owner's insurance claims and second only to fire and smoke damage in severity. Water can cause immense damage, the development of mold, and damage to your personal property, therefore immediate action to dry the structure is vital.
Professional Fire Damage
Fires are tragic and devastating, however, when the fire is out, timing is of the essence. Fire damage repairs must begin quickly to maximize effectiveness and minimize further damage. When Lotus Restoration Services arrives on site, we will move into action immediately to help mitigate the damage to your salvageable property and structure. Our state-of-the-art techniques and systems for cleaning often prevent replacement costs, therefore saving you money and saving your valuable personal property. You can trust us to get the job done right…the first time.
Mold Remediation
Mold can be a major health concern and can cause substantial damage to any structure. Assessing the problem and determining a solution should be left to a professional. If you think that you may have a problem with mold, call Lotus Restoration Services. We have all of the proper equipment and are trained and certified in mold removal. We are dedicated to making your home and/or business as safe as possible for your family and employees.
Why Call Us?
We are unique as we stand by the belief that not every loss necessitates an insurance claim. We are in the restoration business because we have a heart for helping people and we believe in doing the right thing each and every time.
---
Services Provided by Lotus Restoration Services
Mold Remediation
Water Damage Restoration
---
Customer Reviews for Lotus Restoration Services
(5.00 out of 5) -
2 reviews
As a REALTOR, Lotus has helped several of my clients who discovered moisture damage in a home. They have always been pro...
Review Source:
Came out early the next day. Helped us determine mold and treatment. Very courteous. Matt wore a mask the whole time. Wa...
Review Source: