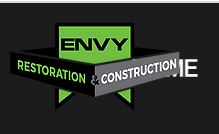 Envy Restoration & Construction.
Damage Restoration by Envy Restoration & Construction
A woman-owned company, Envy Restoration and Construction is a full-service restoration company that has been serving Arizona since 1988. Envy is a licensed, bonded, and fully insured general contractor. From our headquarters in Mesa, AZ, we send our expert specialists all across the state to perform services ranging from mold removal to complete structure rebuild.
Professional Water & Fire Restoration
If your home or business has water damage, don't wait for a bigger issue to arise. Envy Restoration and Construction is available 24/7 to help with emergency water and flood cleanup. We can extract moisture and sewage from commercial or residential properties and will repair any damage that the structure may have sustained. Call Envy Restoration and Construction for all your Water and Flood Damage needs!
When fire, smoke or offensive odors overtake your home or business, Trust Envy Restoration and Construction to get things back to its pre-loss condition. Whether the property is a total loss or it just has a smell that won't go away, Envy can to help.
Why Trust Envy?
After over 30 years of serving Arizona, Envy has seen just about every issue your home or business could experience. As our customers' needs have grown, so has Envy. Envy now has three divisions to handle any issue your structure may have. From water/fire restoration, to asbestos abatement/removal or a full building re-wire, Envy is equipped to do the job. No matter what your needs may be, you can Trust Envy.
---
Services Provided by Envy Restoration & Construction.
Boardup Service
Mold Remediation
Water Damage Restoration
---
Location and Contact Information of Envy Restoration & Construction.
116 E Broadway Rd.

Mesa, AZ 85210

In Business Since: 1988