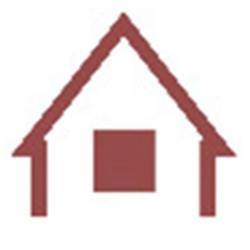 Arkansas Restoration Services Inc
Arkansas Emergency Damage Restoration Services
Arkansas Restoration Services Inc utilizes the latest mold inspection technology to ensure the safety of homes and businesses in Russellville. Our experts will evaluate your property damage, identify the mold source and design a recovery plan for you. Our mold inspection team uses only the finest, non-toxic products and materials to keep you safe. In addition to our mold and mildew prevention services, we also offer water damage restoration, fire and smoke restoration, water removal and drying, carpet and upholstery cleaning, storm damage repairs and floor covering sales and installation.
Professional Water Damage
At Arkansas Restoration Services Inc of Russellville, AR, we specialize in water damage restoration. Our team of water damage restoration experts can handle water damage on carpet, wood and laminate flooring. Arkansas Restoration Services Inc is ready to assist you when you need it the most.
Dependable Fire Damage
If your home has suffered fire, smoke or storm damage, it can have a serious negative impact on the health of everyone in the house. The same goes for clients visiting your business. Don't let minor issues lead to severe problems down the line. Let Arkansas Restoration Services Inc's fire, smoke and storm damage restoration experts in Russellville, AR eliminate this problem for you at once!
Mold Remediation
The water damage restoration team at Arkansas Restoration Services Inc in Russellville, AR are experts in mold removal in any situation. Whether you suspect you might have a developing mold problem, or have experienced extreme water damage and want to prevent the problem before it starts, we're here to help you when you need us.
Why Us?
Our priority is to restore your property to its original condition as quickly as possible. Our team members provide quality work and professional service to clients. Our business has been incorporated for 22 years. We are a state-licensed contractor and are fully insured, which should give you peace of mind!
---
Customer Reviews for Arkansas Restoration Services Inc
extremely professional performance! I dealt with a flood 6 months ago and went with the "other guys" and the experience ...
Review Source:
They are super polite and so nice. They quickly evaluated our water damage and went to work on drying it out before it g...
Review Source:
Location and Contact Information of Arkansas Restoration Services Inc
701 Weir Rd

Russellville, AR 72802
Areas Served by Arkansas Restoration Services Inc