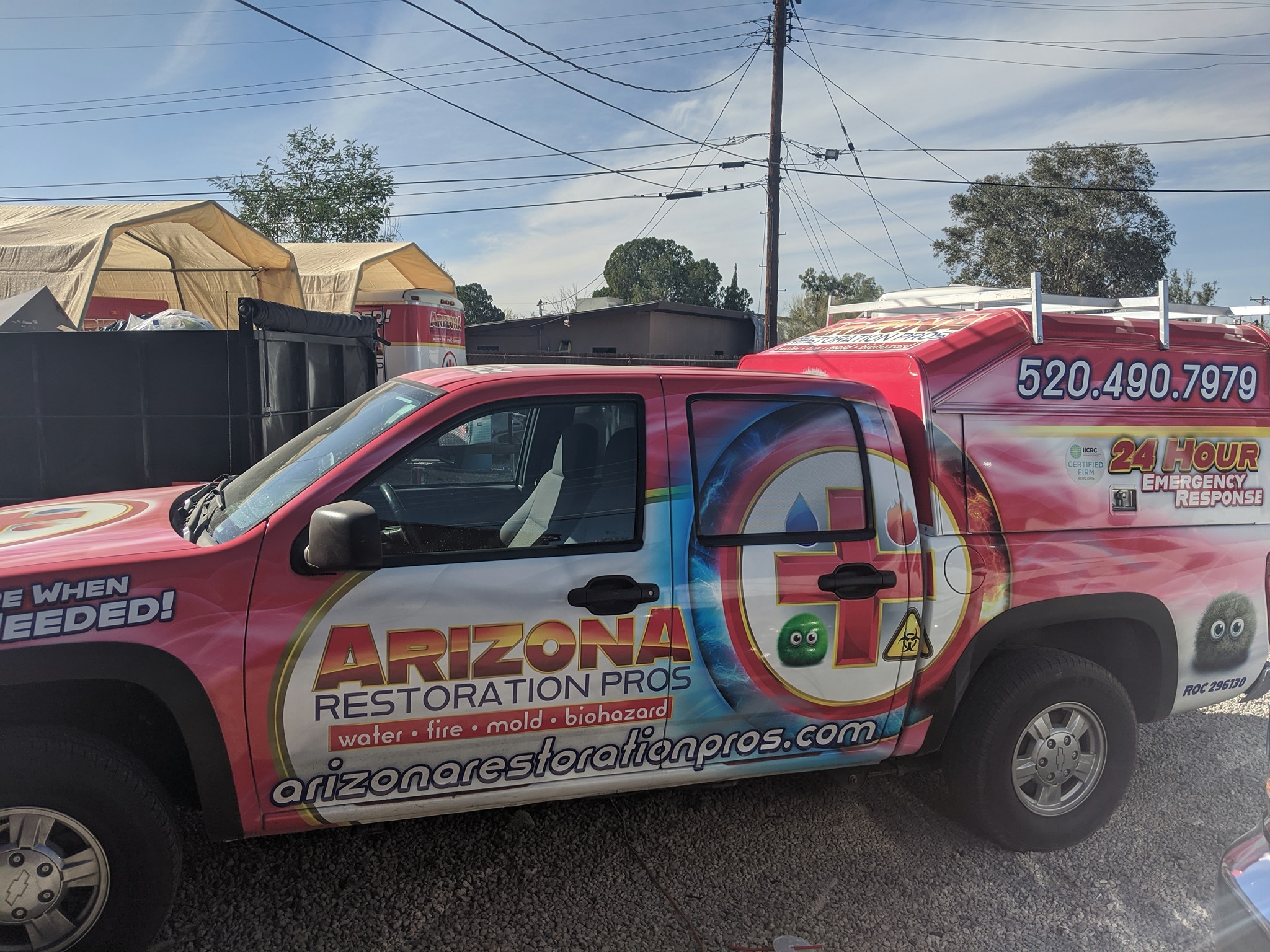 ARIZONA RESTORATION PROS Emergency Damage Restoration Services in AZ
We offer an end-to-end client experience that includes seamless communication, qualified staff, on-site organization, and solid, quality handiwork every time.
Water Damage Restoration
If you have flood damage at your property, you need to act fast. Water damage can quickly lead to hazardous mold growth if left untreated. ARIZONA RESTORATION PROS provides fast and affordable water damage restoration services in Tucson.
Mold Remediation
Dealing with a mold problem can be frustrating and time-consuming especially when you are trying to sell your home. We provide safe reliable, non-invasive mold remediation services.
Fire and Smoke Damage
At ARIZONA RESTORATION PROS, we know how devastating a house fire can be. Before we get started, our crew will evaluate your home or business to make sure your structure is safe to repair. If it is, we can get started right away.
Why Do call Us?
Our crew works hard to keep our costs low without scrimping on quality.
---
Services Provided by ARIZONA RESTORATION PROS
Mold Remediation
Water Damage Restoration
---
Customer Reviews for ARIZONA RESTORATION PROS
(5.00 out of 5) -
2 reviews
Our office had a plumbing back up. AZ Restoration Pros was able to come in the same day and contain the water damage. Th...
Review Source:
Az Restoration Pros made a stressful situation tolerable. Their employees were professional and thorough. I can't thank ...
Review Source: