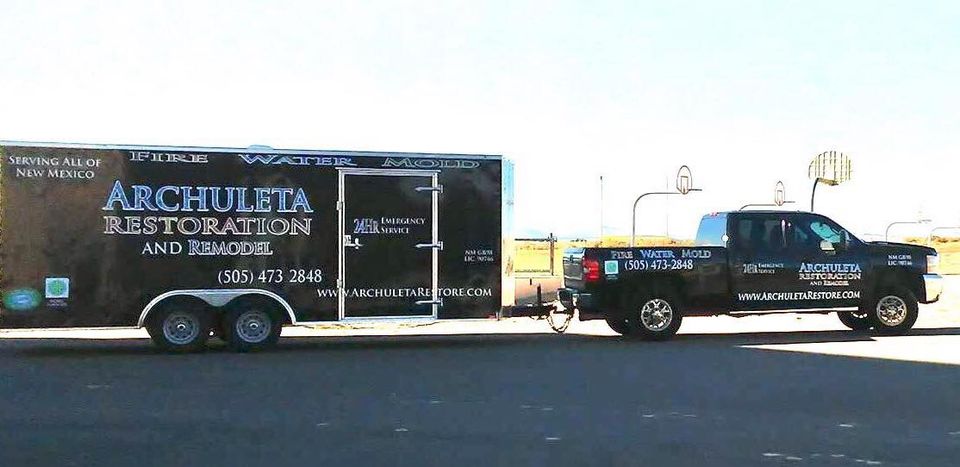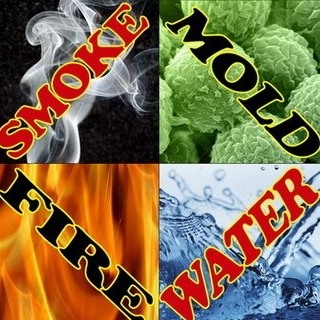 Archuleta Restoration and Remodel LLC
Archuleta Restoration Disaster Damage Restoration in NM
Archuleta Restoration and Remodel's Home Office is located in Santa Fe, New Mexico, serving all of New Mexico. Our founders have over 30 years collectively in restoration and insurance claims experience. We have built solid relationships with suppliers and clients alike by providing quality craftsmanship, superior customer service. Quality craftsmanship and construction projects completed timely and within budget have resulted in over 75% of our business coming from referrals.
Experienced in Fire Damage
The process of fire restoration can be very involved. If immediate clean-up is not done, it can lead to further damage to the structure and your belongings. Private homeowners and companies are often blind-sided by the devastating damage caused by an unexpected fire, and the trauma of the event can make it much more difficult to handle taking the necessary measures to have it cleaned up quickly. This is where Archuleta Restoration & Remodel comes in. Our Albuquerque fire restoration crew offers emergency services to get your home or business back in a safe condition.
Mold Remediation
Mold is dangerous, not only posing serious threats to your property, but also to your health. While mold spreads on surfaces and deteriorates structures, its particles move through the air, presenting the possibility of breathing them in. This can lead to a number of side effects, such as headaches, trouble breathing, and the onset of more serious conditions and diseases.
Water Damage Expert
The removal of water and moisture in an efficient and effective manner is important in preventing the potential for secondary damage, as well as the prevention of microbial growth including mold and mildew. We use environmentally responsible methods and equipment for quickly removing potentially hazardous water and debris from your space. Trained and certified with the IICRC to ensure the safest and most effective practices for cleaning, disinfecting, and sanitation of the structure.
Why Archuleta?
At Archuleta Restoration and Remodel, our highest priority is satisfied customers. You are important to us and you can expect us to go the extra mile for your business. Superior customer service is the hallmark of Archuleta Restoration and Remodel. We are proud to serve you and work hard to earn your business.
---
Services Provided by Archuleta Restoration and Remodel LLC
Mold Remediation
Water Damage Restoration
---
Customer Reviews for Archuleta Restoration and Remodel LLC
(5.00 out of 5) -
2 reviews
Came home from vacation to several inches of water in my home. The Las Cruces branch of Archuleta showed up within a few...
Review Source:
This is the most wonderful experience I have ever had with a company. I had a pipe under my slab that broke. The floor...
Review Source:
Location and Contact Information of Archuleta Restoration and Remodel LLC
3 Otto Rd

Santa Fe, NM 87508

In Business Since: 2014
Areas Served by Archuleta Restoration and Remodel LLC