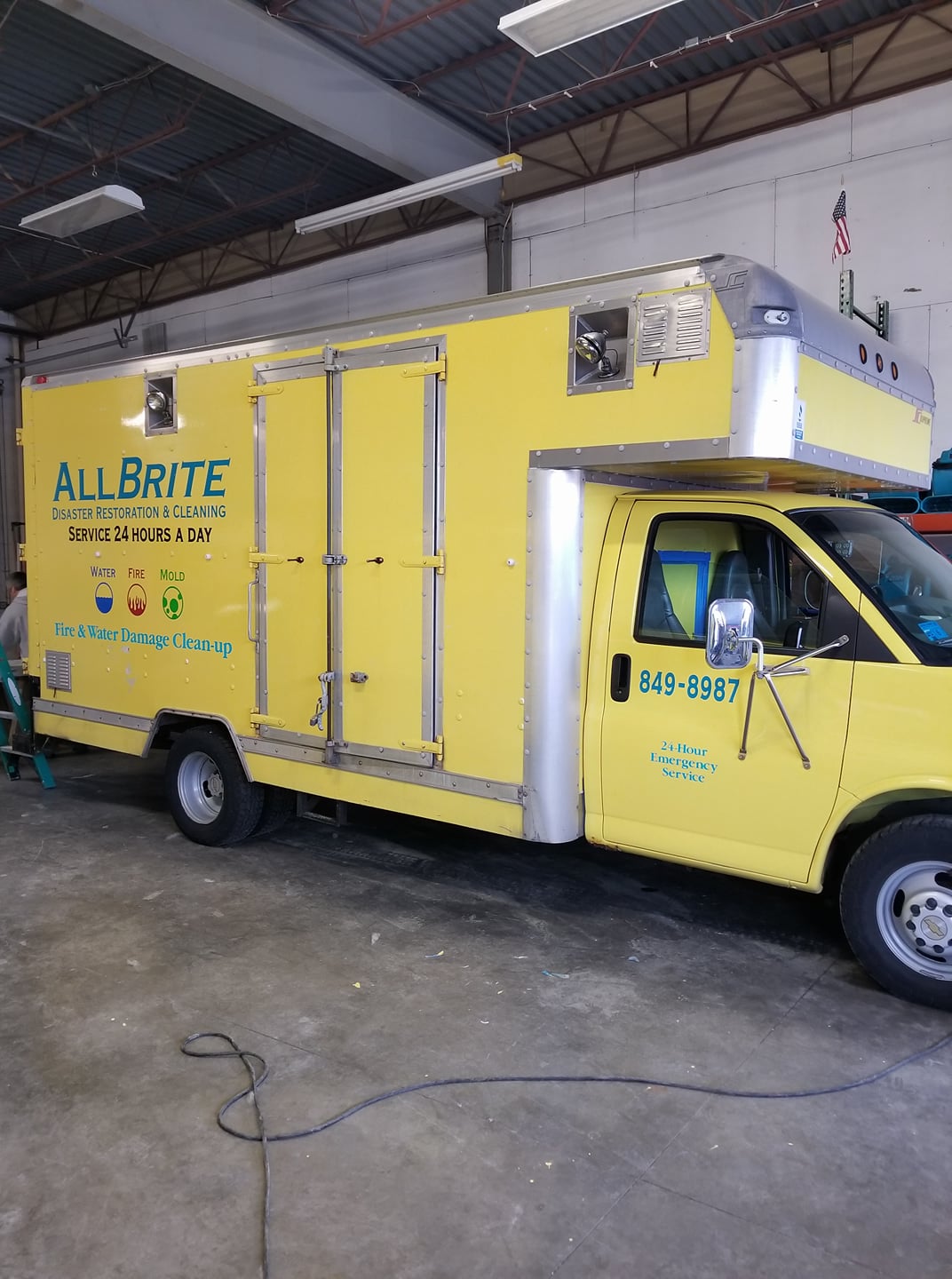 AllBrite Disaster Restoration & Cleaning
Commercial & Residential Property Damage Restoration Services in RI
We are a locally owned and operated company in Portsmouth, RI, with over 18 years of experience in the industry. After personal experience dealing with fire damage, our owner and founder Tom decided to start his own business in 2003 providing restoration services. Today, AllBrite Disaster Restoration & Cleaning consists of Tom, his son Garen, and a team of IICRC-certified professionals that offers some of the most efficient services in the area. With a dedication to customer satisfaction, our team focuses on timeliness, professionalism, and quality. We service our clients within 90 minutes every time and always go above and beyond to leave the property in excellent condition. If you are searching for a team of local professionals trusted by the community, reach out to AllBrite Disaster Restoration & Cleaning today!
Professional Fire Damage
Fire acts fast, and so should you. If your home or business has been devastated by fire damage, call our company for professional restoration services near Newport, RI. We will walk you through the process while working quickly. We know how important it is to clean up the area quickly, so you can expect us to arrive at your property in 60 minutes or less. When one of our professionals arrives, they will begin by cleaning up the soot reside to avoid permanent damage. Call us now to schedule service or receive a free estimate!
Effective Mold Remediation
For mold to grow, it must have a food source, the right environment, and moisture. With all these things combined, mold can grow fast. The key to preventing mold is controlling excess moisture. If your home or business has been dealing with a leaky pipe, roof leak, flooding, or condensation, your property is prone to mold growth. Mold looks like discolored cottony patches, oftentimes green, gray, brown, or black. If you have noticed any mold growth on the surfaces of your belongings or a musty odor, it's recommended that you reach out to a professional company for mold remediation and clean-up.
Expert Residential Water Damage
It's stressful dealing with any type of issue concerning the structural integrity of your home. And when it comes to water damage, it's important to act fast. When you take the necessary steps to remove excess water as soon as you have noticed it, you are more likely to save your belongings. Here at AllBrite Disaster Restoration & Cleaning, we offer residential water and flood damage restoration services in Portsmouth, RI, and the surrounding areas. Call now to schedule your service and put our 18+ years of experience to work for you!
Why Choose Us?
In addition to our extensive experience, we strive for complete customer satisfaction. We service our clients within 90 minutes, every time. We understand the urgency when it comes to preserving your investments, which is why we make sure we are prompt. Get in touch with us today to learn more about how we can help you. 24/7 emergency services are available!
---
Services Provided by AllBrite Disaster Restoration & Cleaning
Mold Remediation
Water Damage Restoration
---
Customer Reviews for AllBrite Disaster Restoration & Cleaning
(5.00 out of 5) -
2 reviews
Wonderful experience! Thank you for all your help!
Review Source:
Very professional, came immediately, very friendly and helpful
Review Source:
Location and Contact Information of AllBrite Disaster Restoration & Cleaning
200 Highpoint Ave Suite B8

Portsmouth, RI 02871

In Business Since: 2003
Areas Served by AllBrite Disaster Restoration & Cleaning