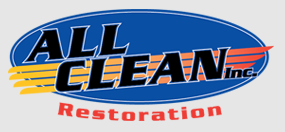 All Clean Emergency Damage Restoration Services in RI
Rui Pereira, owner and operator, started Rui Construction in 1977. With over 39 years of experience, we are knowledgeable in every trade: Framing, Roofing, Siding, Windows and doors, Insulation, Painting, Flooring and the list goes on. In 2000, Allclean Restoration was established allowing us to take a job from the start of a water or fire to the end for reconstruction. We service all of Rhode Island, Southeastern Massachusetts and Eastern Connecticut. Both Rui Construction and Allclean Restoration are fully licensed and insured. Our technicians are certified and experienced to handle any catastrophic event. We do whatever it takes to ensure every loss is completed on time and according to specifications. We offer direct billing, work with state of the art equipment; and use environmentally safe products. Allclean, Inc. is a preferred vendor for several insurance companies.
Water Damage Restoration
If you have flood damage at your property, you need to act fast. Water damage can quickly lead to hazardous mold growth if left untreated. All Clean provides fast and affordable water damage restoration services in Pawtucket.
Mold Remediation
Dealing with a mold problem can be frustrating and time-consuming especially when you are trying to sell your home. We provide safe reliable, non-invasive mold remediation services.
Fire and Smoke Damage
At All Clean, we know how devastating a house fire can be. Before we get started, our crew will evaluate your home or business to make sure your structure is safe to repair. If it is, we can get started right away.
Why Do call Us?
Our crew works hard to keep our costs low without scrimping on quality.
---
Services Provided by All Clean Inc
Mold Remediation
Water Damage Restoration
---
Customer Reviews for All Clean Inc
They did the Siding on my house which is pretty big and was done with in a few days and it looked really nice!!!!! over ...
Review Source:
Our insurance sent this company out. Dean was professional, timely, caring, excellent communication throughout. The ma...
Review Source:
Location and Contact Information of All Clean Inc
210 Conant St.

Pawtucket, RI 02860

In Business Since: 1977